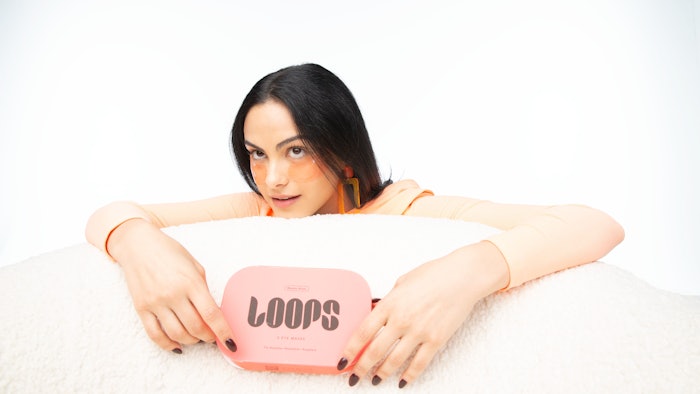 Camila Mendes just scored a new role. The "Riverdale" actress has joined LOOPS as its partner and creative director.
In her new position, Mendes will be involved with product development, brand growth and marketing, and sustainability initiatives.
Mendes will also help LOOPS grow at Ulta Beauty. She will be featured in a campaign to promote the skin care brand's expansion into 450 Ulta Beauty brick-and-mortar stores nationwide starting Aug. 1, 2022.
This move builds upon LOOPS' existing collaboration with Ulta Beauty. LOOPS joined Ulta.com in December 2021 as part of Sparked at Ulta Beauty, the retailer's curated take on emerging beauty brands entering retail for the first time.
"With Cami's insight and vision, we see our partnership with Ulta Beauty as the home for LOOPS as we explore global ambitions for our product portfolio that serves everyone," said Colin Peek, founder and chief creative officer of Syllable, the brand incubator that developed LOOPS. "It's an incredible time for our brand as we continue to build and grow together with several key initiatives and innovations planned for the rest of 2022 and into 2023."
"I'm thrilled to join LOOPS to bring the brand into its next phase," Mendes said. "I've always been a fan and love the face masks, so to be a part of its future development in this way is a dream."