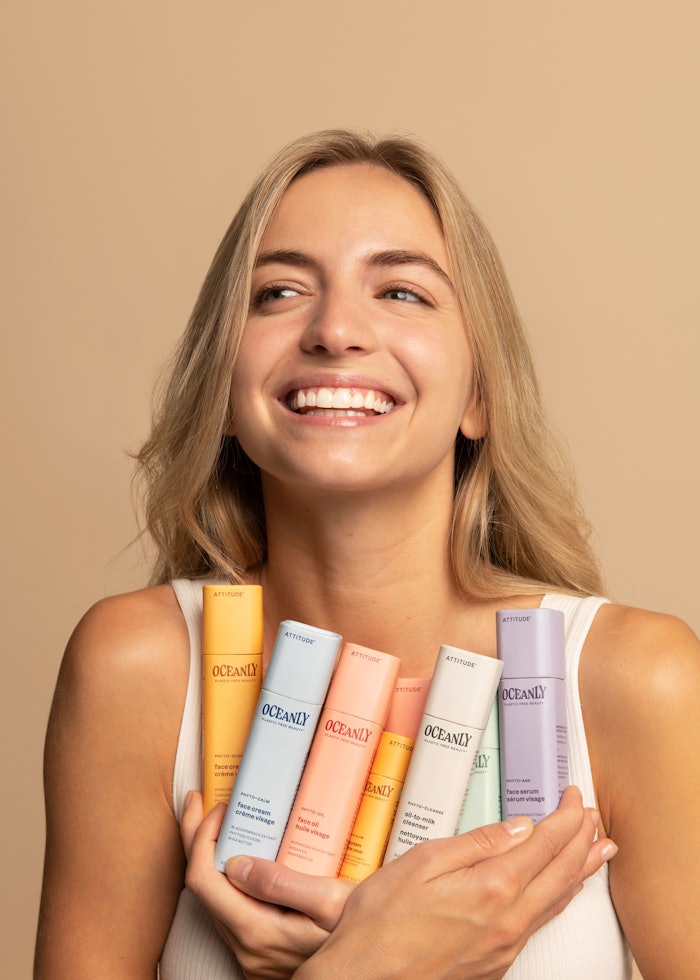 Attitude has launched Oceanly, a line of 19 solid, 100% plastic-free, entirely Environment Working Group (EWG) Verified skin care, including cleansers, serums, creams, masks and sunscreens.
The products are packaged in a push-up format made of biodegradable and FSC-certified cardboard.
Oceanly features ingredients such as phytoglycogen, stabilized and encapsulated vitamin C, and peptides.
Phytoglycogen, the brand's star ingredient, helps improve the health and appearance of the skin by providing long-lasting hydration, proven to be more moisturizing than hyaluronic acid after seven hours.
Oceanly's phytoglycogen is 100% plant-derived and eliminates the need to extract glycogen from shellfish, helping preserve marine ecosystems.
The Oceanly Collection is available on attitudeliving.com.
JF Bernier, Attitude CEO, said, "For 10 years, Attitude has been tirelessly focused on developing clean and performance-driven beauty product lines in innovative, low-waste packaging. Oceanly is the latest evolution of this founding mission, and arguably our most game-changing advancement to date. Clean, vegan and plastic-free, the line is helping to create positive change on a global level, and provide the best products for people and the environment."