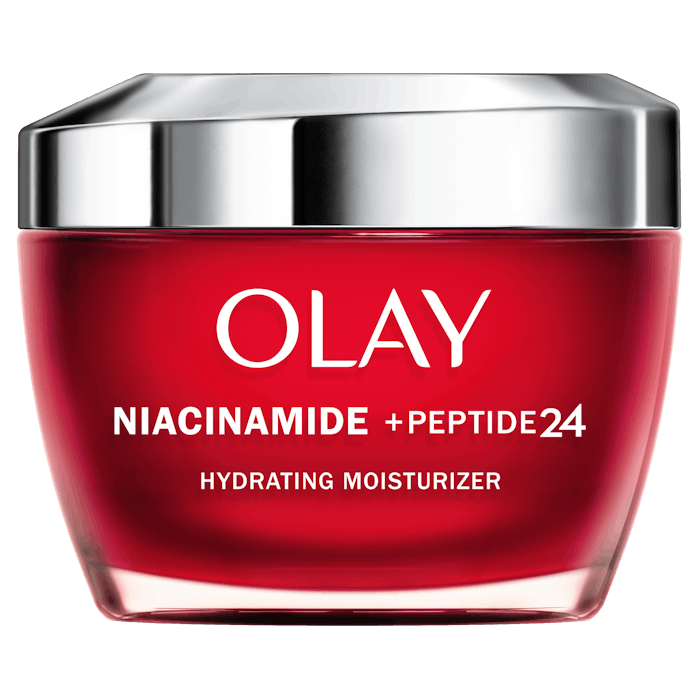 Olay's new Niacinamide + Peptide 24 Face Moisturizer ($30) harnesses the growing consumer interest in the namesake ingredient and strengthens skin moisture barrier, evens complexion and visibly minimizes the appearance of wrinkles.
Among the top 2022 Google beauty search trends were queries like:
How to add niacinamide to skin care routine?
What is niacinamide in skin care?
What is niacinamide good for?
Furthermore, a Beauty Pie analysis found that niacinamide was responsible for one of the largest shares of ingredient-based social media engagement in 2022.
In response, Olay's new formulation delivers B3 to the skin to help retain its moisture for lasting hydration.
The formulation also highlights glycerin and amino peptides.
Per the brand, within one week users will "see improvements in wrinkles and complexion, as well as a stronger skin barrier." After one month of use, consumers can expect to "find hydrated and repaired skin with a 2x stronger skin barrier."
According to Olay, 92% of surveyed consumers said the moisturizer left their skin looking and feeling healthier in two weeks.