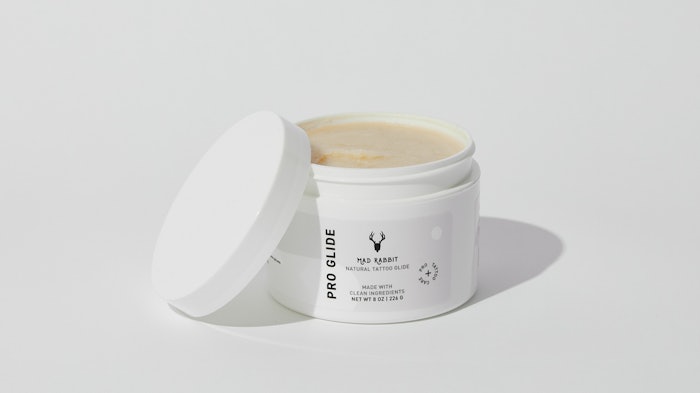 Mad Rabbit has launched Pro Glide, a lubricant to be used during the tattoo process by tattoo artists. This is the brand's first product designed for professional use. 
Virtual Brand Briefing: Recession-proof Your Beauty Brand with Beekman 1802, Bubble & Mad Rabbit Execs
Sunflower oil, shea butter, cocoa butter and lavender oil work together to moisturize, soothe, nourish and protect irritated skin while also helping to repair compromised skin barriers.
Pro Glide also provides anti-inflammation support to the client.
It is available at Madrabbit.com and Amazon.com.