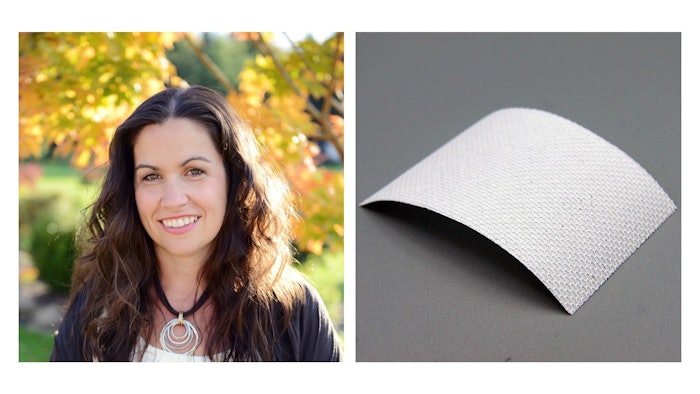 Innovations in skin care have mostly been on the ingredient side of the industry ... until now. Meet Bōshi beauty, a waterless skin care delivery system, made with nanofiber technology.
Hyaluronic acid is among the most talked about ingredients online and in social media. New ingredient technologies are pushing the bounds of the technology in the beauty sphere.
For example, TaikiUSA's Bōshi Fiber uses a nanofiber manufacturing process to create dissolving delivery system for waterless products, cutting out the need for emulsifiers, fillers, modifiers and other additives. 
The Bōshi Nano Strip range includes a hyaluronic acid moisture booster and blemish preventer. The booster is formulated with sodium hyaluronate, which ensures quick and effective delivery of moisture with reportedly no preservatives. It can be paired with a moisturizing toner for double-duty delivery of actives and hydration.
And that's just the start of it.
Laura Frazier, Chief Scientist, TaikiUSA, will provide a deep dive into this sustainable, innovative technology during her forthcoming Beauty Accelerate Virtual talk, "Nanofibers as Advanced Waterless Delivery Systems."
To learn more about how this technology can drive new beauty innovation, register now.
>>>REGISTRATION IS NOW OPEN FOR LIVE/ON-DEMAND ACCESS.<<<
Attendee pricing is designed to be accessible for indie and major brands alike. Contact us for special group rate discounts.
About Our Expert
Laura Frazier earned her Ph.D. in chemistry from the University of Akron. Her dissertation was on electrospinning polymer nanofibers, which led to a career devoted to scaling up the electrospinning process and developing nanofiber products for a variety of industries, including cosmetics, most recently in her role as Chief Scientist for TaikiUSA.