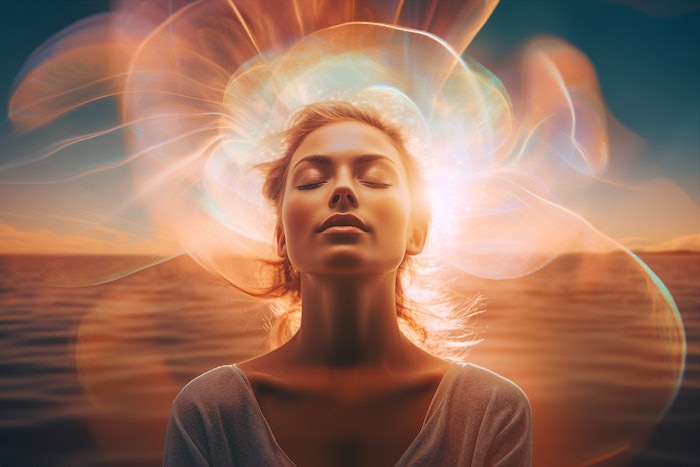 deagreez at Adobe Stock
The Estée Lauder Companies Inc.'s (ELC) latest research, presented at the 33rd IFSCC Congress, points to two key shifts in beauty: 1) an evolution from anti-aging to age reversal and 2) an enhanced focus on inclusive skin science.
As noted in the September edition of Global Cosmetic Industry's beauty ingredient trend report, researchers have identified 12 key markers of holistic aging, providing a roadmap for ingredient and beauty technology development.
To that end, Nadine Pernodet, Ph.D., senior vice president, Bioscience, ELC, and Estée Lauder's brand lead scientist, outlined ELC's approaches toward the shift from anti-aging to age reversal.
In particular, Pernodet highlighted the importance of epigenetics in comprehending the influence of external environment and lifestyle on skin aging. She added that a full understanding of epigenetic signals could allow companies to reverse skin aging. 
Other key elements of skin longevity include the circadian rhythm, microRNAs, mechanobiology and longevity proteins, all of which affect skin cell activities that contribute to aging.
"Fifteen years ago, we realized the impactful role epigenetics could play in skin aging, and it is now well-recognized in the scientific community that 75% of the aging process is directly related to epigenetics," said Pernodet, who added, "As the industry leader in this research, we remain committed to finding new opportunities to understand how our environment and lifestyles impact skin cells so we can move toward age reversal." 
On the inclusive skin science front, Mei Yu, MD, Ph.D., executive director, clinical translation, global clinical and consumer science, global R&D, ELC, presented a translational clinical study titled, "Development and validation of post-inflammatory hyperpigmentation (PIH) model in multi-ethnicities using different induction methods."
Yu outlined how ELC's R&D efforts are focused on the development of protocols and methodologies to address ethnic differences to provide greater insight into, for instance, the progression of  post-inflammatory hyperpigmentation (PIH) and to help develop treatment options across multiple Fitzpatrick skin types.
A recent survey from Topicals reported that nearly 74% of responding acne sufferers experienced post-inflammatory hyperpigmentation. Of those suffering dark spots, nearly 50% had received negative comments from "someone close to them" while nearly the same amount of respondents felt depressed due to the presence of dark spots.
Yi described ELC's work on PIH as a "significant advancement because it helps facilitate better understanding of the dynamic development and progression of PIH as well as post-inflammatory erythema (PIE), their underlying mechanisms, and their manifestations across skin phototypes and ethnicities."
The director added, "Implementing this protocol will better enable the development of novel and fully inclusive treatment options for its resolution."