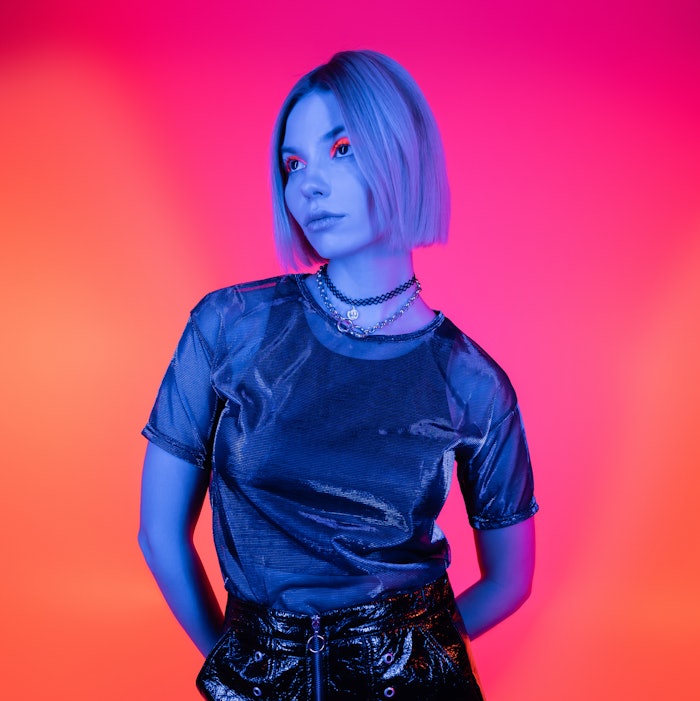 To misquote Benjamin Franklin, nothing is certain except death and taxes and end-of-year lists. As we kick off 2023, we wanted to highlight several trends that appear to have staying power in the new year.
And, for a deep dive on what consumers are asking for, read or download The Benchmarking Company's latest shopper survey: "What Consumers Want from Beauty in 2023."
1. Inflation and Discounting
Euromonitor recently reported that "48% of [surveyed] beauty and personal care industry professionals stated that their companies raised prices on some products and services, while 34% raised prices on all products and services."
Indeed, as inflationary pressures shrank profit margins, brands were forced to pass the expense along to shoppers. At the same time, competitive shopping around the holidays forced many of the same companies to offer discounts.
However, discounting hasn't been universal. About 25% of prestige beauty units sold in the United States are sold on promotion, per a research note from The NPD Group's Larissa Jensen. That's lower than pre-pandemic (2019) levels.
Even better, the prestige beauty sector's reduced use of promotions hasn't hurt growth in revenue or unit sales.
However, Jensen warned that promotional levels could escalate again this year if shoppers experience category fatigue or overindulgence.
2. Efficacy Revolution
The 2022 backlash against high-profile celebrity beauty launches from Brad Pitt and others has put a spotlight on substance over style.
In March 2022, NPD Group reported that consumer attention was shifting away from trendy launches and toward clinical brands founded by doctors, chemists, apothecaries or aestheticians. As of March 2022, clinical brands comprised 34% of prestige U.S. skin care category sales, compared to 28% for natural skin care.
This trend has benefited key ingredients such as vitamin C and retinol, per NPD. Per the report, 60% of women in the United States think the inclusion of vitamin C is important when buying skin care products and 47% think the same way about retinol.
Per a Beauty Pie reportc from late 2022, keywords enjoying massive gains in Google searches include niacinamide, slugging, ceramide serum, skin cycling and skin supplements, pointing to ongoing interest in efficacy-focused beauty.
This reflects recent Mintel data that found 53% of U.S. beauty and personal care consumers research beauty ingredients to understand product effectiveness.
3. Scalp Care Is King
According to NPD, Q3 2022 prestige hair care sales totaled $853.8 million, representing 23% year-over-year, led by products offering restoration and strengthening benefits.
This reflects Beauty Pie's finding that "scalp serum" searches on Google jumped 47% year-over-year.
According to new Pinterest data, "scalp massage technique" and "clean scalp" searches are both up 55%, while "scalp treatment for dry scalp" searches are up 70%. Meanwhile, "natural hair mask for growth" searches have jumped 80%, per the platform.
These signals point to ongoing interest in hair health, benefitting ongoing skinification, clinical results and a wide array of product formats.
4. Clean Beauty Levels Up
Does "clean beauty" mean "safe"? "Sustainable"? "Natural"? "Transparent"? Ask a brand and a consumer these same questions and you might get different answers. That's a marketing challenge and, potentially, a legal headache.
In 2023, expect to see more brands bringing clarity to their messaging and outreach to not only clarify their "clean" claims but to stand out from the competition.
The murkiness of clean beauty is increasingly a legal liability and a competitive challenge. A recent analysis points to a need for brands to be transparent and differentiate in order to compete and remain on shoppers' good side.
A recent class action complaint in the U.S. Northern District of New York Court against Sephora USA alleged that the "Clean at Sephora" program was misleading to consumers and took advantage of the vague regulations enforced in the cosmetics industry. The suit argued that, with this label, consumers assumed the products were formulated without parabens, sulfates SLS and SLES, phthalates, mineral oils, formaldehyde and others, according to the court document.
An example in violation of the presumed definitions of clean beauty was offered in the court documentation: "The Saie Mascara 101 contains numerous synthetic ingredients, several of which have been reported to cause possible harms."
The complainant is seeking "monetary, statutory and/or punitive damages and interest; awarding costs and expenses, including reasonable fees for Plaintiff's attorneys and experts; and other and further relief as the court deems just and proper." (The full court document is available online.)
Whether or not this particular suit succeeds is somewhat beside the point. The key takeaway is that the chasm between industry and consumer ideas surrounding "clean beauty" is significant.
Of course, not all brands agree on what constitutes "clean," nor do retailers, which craft their own definitions (if they define such terms at all). The key will be transparency, as Mintel noted back in 2020: "Brands that demonstrate their dependability, transparency and willingness to take action to ensure product safety will be rewarded by consumers."
The fuzzy concept of clean beauty also creates a challenge for brands to stand out from the pack, particularly as more and more players claim the "clean beauty" term.
A recent Kline report notes that the "U.S. [clean beauty] market grew almost 10% in 2022 and is expected to continue its strong trajectory in the future." To distinguish themselves, top performers in the sector have focused on efficacy and functional claims, from skin care to body care to makeup.
Brands also found success when they took to Instagram and TikTok to provide ingredient and product education, thereby demystifying individual clean claims.
Kline concludes, "The increased push toward cleaner and healthier products, coupled with consumers' demand for newness, efficacy, and innovation, will continue to drive growth in the market. However, as competition is becoming more intense, it is important for brands to understand how to best stand out against each other."
What's Next?
While we cannot predict the future, it's clear that other ongoing trends such as sustainability (biodegradable ingredients and packaging, refillable formats, carbon capture/decarbonization, etc.) and transparency will also ramp up in 2023, pointing to a great year for innovation.
We can't wait to see what's next.
Wishing you a happy, healthy, peaceful, innovative and beautiful new year!