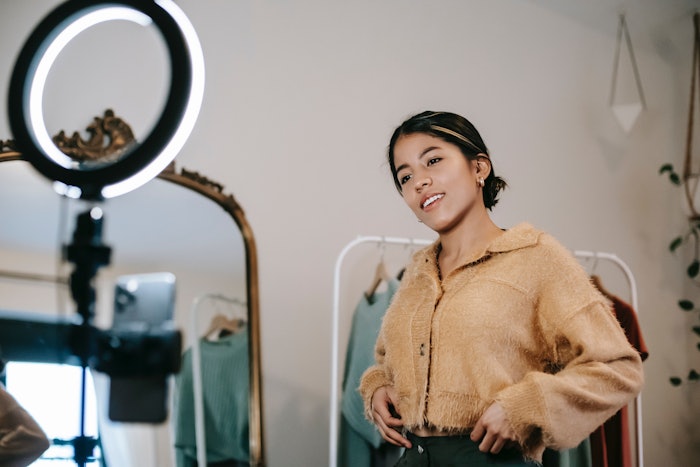 Item Beauty from influencer Addison Rae and Selfless by Hyram from influencer Hyram Yarbro, have reportedly been pulled from Sephora shelves, per Insider. The news comes amid a reckoning for influencer- and celebrity-backed brands, which recently led to the closure of all Morphe stores and questions about the influencer-powered company's future.
In fact, Mintel recently reported that "[T]he top influencers for Gen Zs are beauty professionals (46%), online influencers (39%), and online beauty communities (36%). Interestingly, this group also shows the highest rejection (17%) for beauty products endorsed by local celebrities, indicating that they would like to stay 'cool' by expressing their unique individuality."
The backlash against high-profile influencer and celebrity beauty launches from the likes of Brad Pitt and others has put a spotlight on substance over style. In March 2022, NPD Group reported that consumer attention was shifting away from trendy launches and toward clinical brands founded by doctors, chemists, apothecaries or aestheticians. As of March 2022, clinical brands comprised 34% of prestige U.S. skin care category sales.
In August 2021, Item Beauty is launched at Sephora. The brand includes makeup like Lash Snack, Brow Chow and Lip Quip, and skin care products like Fast Pass AHA Gel Cleanser, Lite Sauce Balancing Gel Moisturizer, Slick Type Cleansing Balm and Overdew Xtra Intensive Moisturizer.
The brand was incubated by the Madeby Collective, which is also behind Tresluce Beauty.
Backed by The Inkey List founders, Selfless launched in 2021. 
Per an investigation by Insider, both brands have lost notable amounts of social media followers, pointing to waning shopper interest.
While challenges remain for influencer brands, launches are still occurring. For instance, skin care expert and social media influencer Caroline Hirons recently released her skin care line, Skin Rocks, debuting two retinoid products.
And high-profile brands such as Briogeo continue to leverage influencer partnerships on product launch campaigns.
Influencer brands even continue to garner investments. In early December 2022, Dae Hair raised an $8 million series A funding. Between Q1 2021 and Q1 2022, Dae Hair's EMV (earned media value) growth outperformed its competitive set by 81%, per the brand.
There's also some cognitive dissonance at play when it comes to influencer beauty. In 2022, Styleseat reported that 76% of social media users believe influencer recommendations are fake, yet 57% have purchased a beauty product after seeing it on social media.
The key question is not whether shoppers can be influenced by influencers but whether that initial interest can be retained over time.