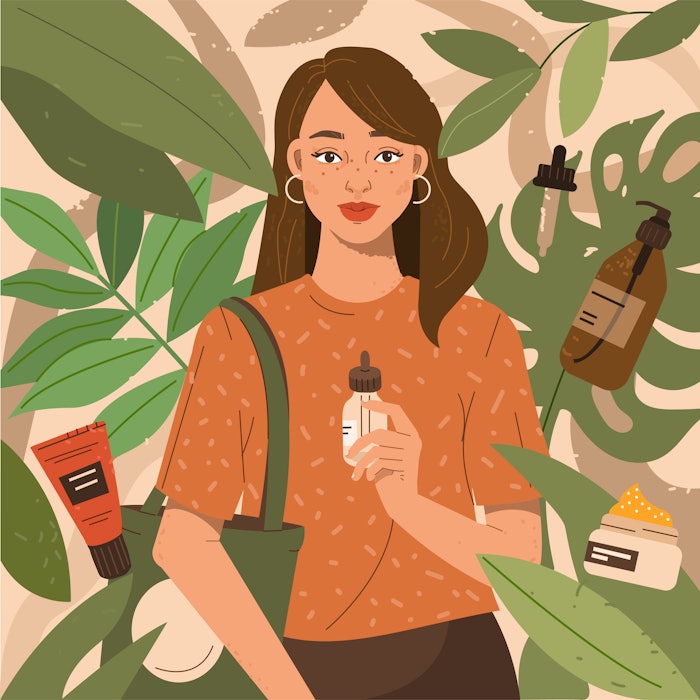 According to new data from NIQ* (formerly NielsenIQ), 69% of consumers say sustainability has become more important to them over the last two years, but 25% say companies make it difficult for them to be sustainable with their purchases. Here's what that means for beauty brands.
1. Sustainable ingredients
Per NIQ, 45% of consumers believe responsible sourcing is important, while 24% want brands to increase their use of sustainable ingredients.
Meanwhile, this movement is leading to an ongoing increase in free-from claims, per NIQ, which target allergens or other problematic materials.
2. Sustainable packaging
NIQ argues that a growing focus on sustainable packaging will define the next phase of sustainable beauty. This may include packaging that is:
3. Third-party Pressure
Finally, NIQ notes that sustainability will be driven by escalating retailer standards, such as Credo and Ulta Beauty, Clean at Sephora, and the Target Zero packaging initiative. 
In addition, brands can expect to endure governmental regulations related to sustainability/ESG claims, particularly regarding greenwashing.
*NIQ's new branding aligns with its Full View, which draws widely from various channels, sources, consumers and regions to better help clients understand, measure and activate on complete data.