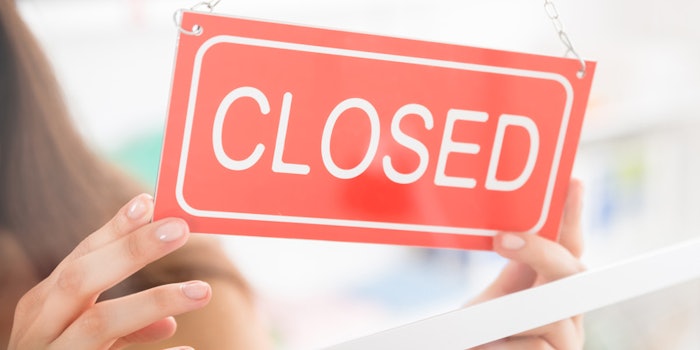 Ulta Beauty, L'Oreal, Sephora, Nordstrom and Glossier are among the latest retailers to announce store closures in response to the COVID-19 (coronavirus) outbreak. Update: Macy's, Inc. and Douglas GmbH have also announced store closures. Update 2: Selfridges & Co. and Harrods have now announced store closures as well.
L'Oréal Canada
All of the company's retail stores, including Kiehl's, NYX Professional Makeup and Atelier Cologne across Canada as well as its beauty outlets sales in Toronto will be closing until further notice.
``For several weeks, we have been monitoring the evolution of the situation and taking all the necessary measures to ensure our employees and customers' safety," said Frank Kollmar, president and CEO of L'Oréal Canada. ''This is my absolute primary concern, the one of the Management Committee as well as the L'Oréal Group's'. I am particularly impressed by the sense of responsibility, the resilience, fighting spirit and solidarity that our teams have demonstrated for the past several weeks.''
Ulta Beauty 
The company announced:
With COVID-19 continuing to spread throughout the U.S., Ulta Beauty believes it is the Company's responsibility to help communities and governments contain this pandemic. As a precautionary measure, Ulta Beauty will temporarily close all of its stores effective 6:00 p.m. on March 19, 2020 until at least March 31, 2020. (Update: CEO Mary Dillon has since announced: "buy online pickup in store will also not be available during this time.")

Due to the fast-moving nature of this situation and the uncertainty of impacts on costs and revenue, the Company is withdrawing guidance previously issued for fiscal 2020. The Company is not providing an updated outlook at this time.
"We understand the direct impact this will have on our associates and guests," said Dillon. "But during these critical times, we believe it is absolutely necessary to prioritize their safety and that of the broader communities we serve. At Ulta Beauty, our associates are at the heart of our company. As such, we will continue to pay our store and salon associates and provide benefits for those who are currently enrolled during this period."
"As we track this situation closely, I want to make sure that our guests and associates know there is nothing more important than our collective health and safety," continued Dillon. "We look forward to the time when we can re-open our stores, bring our associates back together, and invite guests back into Ulta Beauty."
Previously, Ulta Beauty updated its precautionary measures to include:
Reducing hours of operation to 10 a.m.-6 p.m. Ulta may have additional changes to hours in certain locations.
Ulta Beauty stores that are temporarily closed in certain locations are considered high-risk.
Ulta is temporarily discontinuing all hair services in stores as of Monday, March 16.
Associates based in Ulta's corporate offices will work remotely at least through Friday, March 27.
Ulta is temporarily stopping skin, makeup, brow, lash and waxing services.
In addition to the pause on services, Ulta now has a no-touch sales team approach for selling assistance and shade matching.
These initiatives are now outdated.
Sephora
A statement on Sephora's website reads:
"Today we have made the difficult decision to close all of our retail stores in the US and Canada and implement remote working for employees in our corporate offices from 5pm local time tomorrow (Tuesday, March 17) through Friday, April 3.
"Our sephora.com and sephora.ca sites and mobile app remain operational, with a comprehensive product assortment across all categories available. We are waiving standard shipping fees through Friday, April 3, on sephora.com, sephora.ca, and the Sephora app. To redeem, please use code FREESHIP." 
Nordstrom
A statement on Nordstrom's website reads:
"The situation is changing rapidly, and to do our part in slowing the spread of the virus, we have decided to temporarily close all our stores. The two-week closure will go into effect on Tuesday, March 17. This decision includes all our U.S. and Canada stores. We remain open and ready to serve you through our apps and online at Nordstrom.com, Nordstromrack.com, HauteLook.com and TrunkClub.com—including digital styling, online order pickup and curbside services at our full-line stores, as we are allowed by local regulations."
Glossier
Glossier announced on March 12, 2020, that it would of all the company's current permanent and temporary retail locations in New York, Los Angeles, London, and Atlanta, for at least two weeks.
Macy's
A press release from Macy's, Inc. states:
"In response to the widespread COVID-19 outbreak, Macy's, Inc. (NYSE: M) today announced that it will temporarily close all stores by end of business today, March 17, 2020, through March 31, 2020. This includes all Macy's, Bloomingdale's, Bluemercury, Macy's Backstage, Bloomingdales the Outlet and Market by Macy's stores. Macy's, Inc. will provide benefits and compensation to its impacted workforce.
"All three Macy's, Inc. brands – Macy's, Bloomingdale's and Bluemercury – will continue to serve customers through macys.com, bloomingdales.com and bluemercury.com and through its mobile apps."
Douglas
A statement on Douglas GmbH's website reads:
"Against the background of the ongoing spread of the coronavirus, Douglas has, in accordance with the requirements of national governments and regional authorities, suspended trading in stores in most European markets. The duration of these measures depends on the respective national and regional regulations. Mail-order business and e-commerce of the Douglas omnichannel offering are currently not affected and can be used by customers as usual."
Selfridges & Co.
The company has decided to temporarily close its London, Birmingham and Manchester stores in an effort to help mitigate the spread of the coronavirus.

Selfridges posted a statement to its website, which states the brand's digital and social channels will continue operating as normal.
Harrods
The Harrods' Knightsbridge (London) store has temporarily closed due to the coronavirus, but social channels will continue to operate and purchases can be made via the company's website.
Initially, Harrods' Food Halls and Pharmacy, located within the store, remained open, but the company has since moved to a full-on closure.