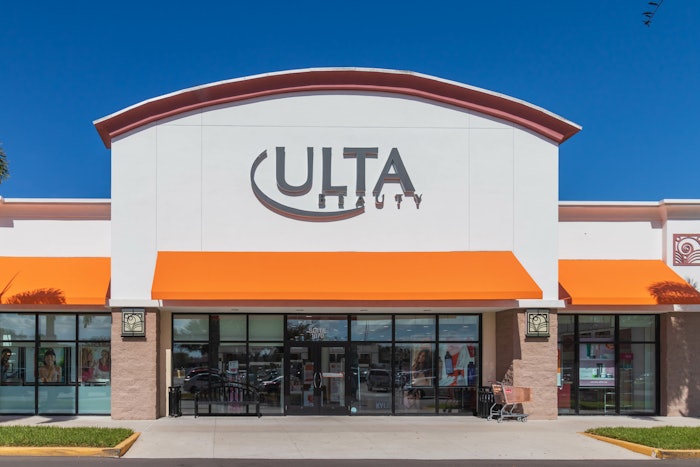 Ulta Beauty has reported Q2 2023 net sales of $2,529.8 million, compared to $2,297.1 million in the same period of 2022. For the first half of fiscal 2023, Ulta Beauty has generated net sales of $5,164.1 million, compared to $4,643.0 million in 2022.
Looking ahead, Ulta Beauty has revised upward its full-year forecast from a net sales range of $11.0-11.1 billion to $11.05-11.15 billion, representing a comparable year-over-year sales gain of 4% to 5%.
Q2 gross profit increased 7.1% to $993.6 million, while six-month gross profit increased 9.6% to $2.0 billion. Gross profit took a small hit due to "higher inventory shrink, lower merchandise margin and higher supply chain costs."
During the first six months of fiscal 2023, the company opened eight new stores, relocated three stores, remodeled five stores and closed one store. At the end of the second quarter of fiscal 2023, the company operated 1,362 stores.
"The Ulta Beauty team delivered another quarter of strong performance, with sales, gross profit, and SG&A expenses all better than our internal expectations," said Dave Kimbell, chief executive officer. "During the quarter, we drove growth across all major categories, increased the number of loyalty members, and strengthened engagement with the Ulta Beauty brand. In addition, our teams achieved important milestones for our multi-year, transformational investment agenda designed to drive efficiencies and support our future growth. The beauty category has continued to deliver healthy growth, as consumers maintain their post-pandemic routines and expand their definition of beauty. Our proven business model, diverse assortment, best-in-class loyalty program, and outstanding teams have enabled us to deliver stronger-than expected results for the first half of fiscal 2023, and I remain confident we can deliver against our updated expectations for the rest of the year."