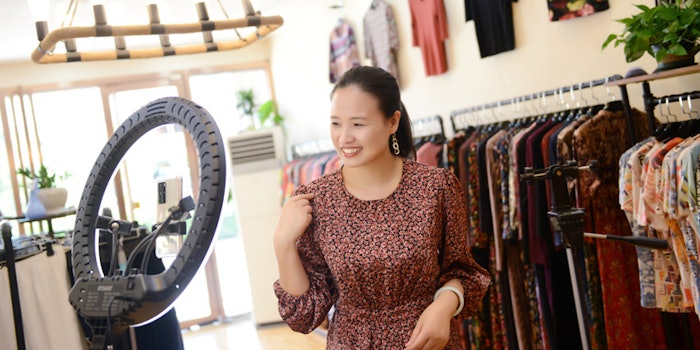 Taobao Live has announced platform upgrades through online and offline services for brands and merchants.
Related: Tmall's 2020 Beauty Sales Growth & Future Plans
This includes a CRM tool to help support sellers and KOLs to manage livestream content, sales, products and fan engagement via store-level private domains. A new open and centralized portal serves to connect and match products, merchants and livestreamers for business opportunities.
Taobao has also adopted Damo Academy's AI algorithms to provide accurate recommendations to customers and has tapped the academy's AI-powered virtual livestream hosting technology to enhance user engagement.

It also plans to invest in the resources needed to develop 300 physical livestream centers this year. 
These centers will be equipped with workspaces, livestream studios and equipment to facilitate small and medium-sized brands, merchants and KOLs to collaborate, incubate ideas, and promote goods and services.
Overall, Taobao Live targets to support 2,000 livestream channels and 200 partners in reaching an annual sales of $15.4 million each.
Yu Feng, Alibaba Group vice president, who oversees Taobao's content e-commerce, said, "Taobao Live delivered another solid year together with partners across the network. We kept the momentum going through a dedication towards driving unique value propositions for long-term engagement and business opportunities for the ecosystem. Looking ahead, we are committed to further investing in and developing innovative technologies and services to better support our partners."