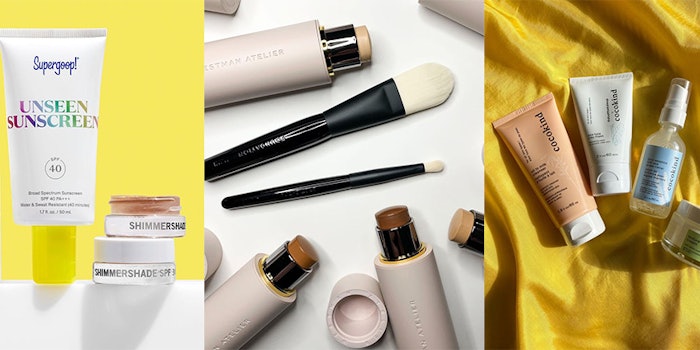 The Lead has announced its 2020 Foremost 50 List, containing D2C brands that are reinventing and redefining the future of fashion, retail, and consumer. The list is presented in partnership with Rosenthal & Rosenthal.
Related: Provital Contributes to Provi-Art 2020-21
The Lead Forum and Foremost 50 Awards Celebration will take place on February 4, 2021 at 1 p.m. EST via virtual event. 
The Foremost 50 List includes:
Deciem, houses an umbrella of beauty brands.

Founders: Brandon Truaxe & Nicola Kilner

CEO: Nicola Kilner

Capital Raised: Undisclosed

Nutrafol, specializes in hair wellness supplements that target the root causes of hair thinning.

Founders: Giorgis Tsetis, Roland Peralta, Dr. Sophia Kogan

CEO: Giorgis Tsetis

Capital Raised: $35M

Prose, a 100% customized hair care brand.

Founders: Arnaud Plas, Catherine Taurin, Nicolas Mussat, Paul Michaux

CEO: Arnaud Plas


Capital Raised: $25M

Skylar, a clean fragrance and personal care brand.

Founder: Cat Chen


CEO: Cat Chen


Capital Raised: $17M

Supergoop!, a skin care brand 100% dedicated to sun care.

Founder: Holly Thaggard


CEO: Amanda Baldwin


Capital Raised: Undisclosed

Tula, a clean skin care brand powered by probiotics and superfoods.

Founder: Roshini Raj


CEO: Savannah Sachs


Capital Raised: Undisclosed

Westman Atelier, a makeup brand formulated with clean ingredients.

Founders: Gucci Westman, David Neville


CEO: David Neville


Capital Raised: Undisclosed
Also included on the list is sexual wellness brand Maude, which offers some personal care/intimacy products.
The Lead also includes the Ones to Watch List, including up and coming D2C brands that show potential and have the foundations to make major strides and significantly impact the industry. Brands on this list include:
Cocokind, a clean, conscious, and accessible skin care brand.

Founder: Priscilla Tsai


CEO: Priscilla Tsai

Live Tinted, a community-driven beauty brand.

Founder: Deepica Mutyala

CEO: Deepica Mutyala

Stryx, a cosmetics and skin care brand designed for men. 

Founders: Devir Kahan, Jon Shanahan

CEO: Devir Kahan