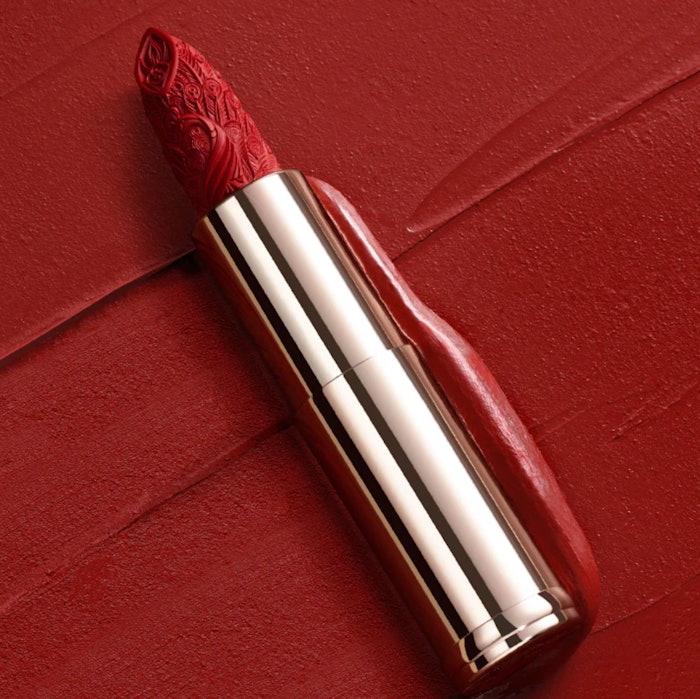 Florasis, a Chinese makeup brand, has announced plans to introduce its top-selling products to the U.S. market. The brand takes inspiration from traditional Chinese beauty practices, modernizing traditional beauty recipes with innovative technology and artistic packaging.
Related:
Florasis' Blooming Rouge Love Lock Lipstick is a highly saturated lipstick with artistic engravings lightweight formula infused with vitamin E and traditional Dai botanicals, including the noble dendrobium and lotus flower. The lipstick packaging is inspired by peacocks, one of the cultural symbols of the Dai people of China. It costs $49.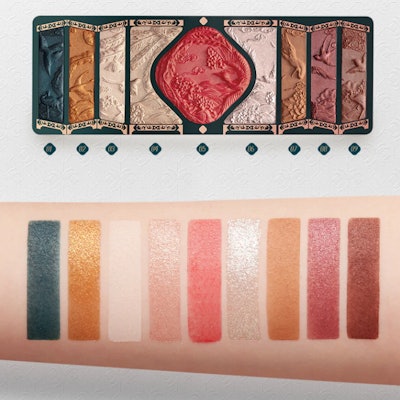 Florasis Engraving Phoenix Makeup Palette is inspired by the folding screen, a type of free-standing furniture that originated in ancient China. The palette resembles a miniature folding screen and features patterns taken from the myth "All Birds Paying Homage to the Phoenix." The nine-color makeup palette uses a ground powder formula that is designed to be soft and easy to blend. The bold colors offer glitter, glimmer and matte finishes that offset its golden-brown hue. It can be used as eyeshadow, blush or highlighter. The makeup palette costs $59.
The Dual Blossom Glow Up Highlighter is inspired by Chinese rose and silk. The powder formula is designed to conceal pores and provide a glowy and defined finish. The highlighter features a three-dimensional pattern of silk rose engraved on the compact. It costs $39.
Florasis' products are available in the United States at florasis.com.