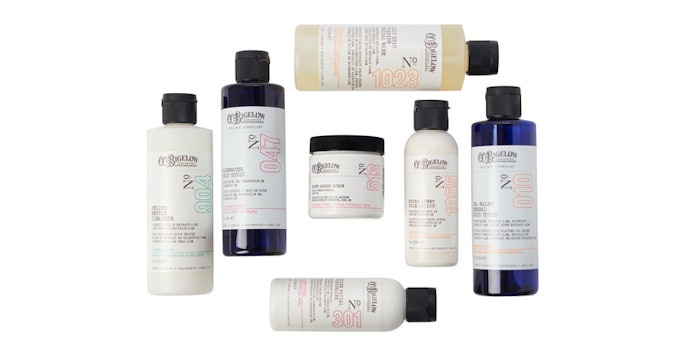 Founded in 1838, C.O. Bigelow is the oldest apothecary in America and has survived and thrived for more than 180 years in New York City—a city that has seen many transformations.
Ian Ginsberg, C.O. Bigelow's current president, credits its longevity to a unique atmosphere and mission of genuine, honest and trustworthy service that customers continue to seek out in today's age of modern technology. Originally called The Village Apothecary Shop, the store was passed down from employer to employee, and Ginsberg's grandfather eventually purchased it in 1939. A family business was born, with aunts, uncles, cousins and siblings all working together.
A Millennial-focused Pharmacy
A third-generation pharmacist raised working in the store, Ginsberg has witnessed younger customers shifting away from having a regular doctor to more of a commodity-type service.
"These days, many millennials don't have a regular doctor, and instead go to urgent care, or get a prescription through an app, which is all well and good until you get sick, or contract a chronic disease," he says. "All of a sudden, having a doctor and a pharmacy that you can rely on becomes important."
C.O. Bigelow has since worked to simplify the process while still maintaining the highest level of customer service. Ginsberg's son, Alec, is now the fourth-generation pharmacist and has been integral in moving the pharmacy business in the right direction. Services now include syncing prescriptions, pre-packaging monthly medications, and conducting courtesy calls to explain side effects and hear concerns.
Turning the Mundane Into Fun-dane
The other side of C.O. Bigelow is its beauty business, which is the Ginsberg family heritage. The company's namesake brand includes products like scented shower gels, lip glosses, shaving and body creams, some of which have recipes dating from the 1800s.
C.O. Bigelow created a partnership with Bath & Body Works about 15 years ago, and works with domestic and international partners like Nordstrom, Saks Fifth Avenue and Neiman Marcus, as well as hotels, restaurants and nightclubs. The company also includes Bigelow Trading, which imports and distributes other multi-generational family brands from around the world.
On his inspiration, Ginsberg says, "I'm fascinated with daily rituals. I love taking mundane things and making them fun. That's why I've traveled to Europe my whole life looking for great products. If you have to brush your teeth every day, why not take yourself to Tuscany with Marvis toothpaste?"
The Little Apothecary That Could
A staple of New York City culture, C.O. Bigelow hopes to be around for another 180 years. The company's job continues to be to figure out how to deliver products and services in a meaningful way when costs are rising, regulation grows stronger and the competition has less staff. However, in a world of automated messages and Google searches, customers still come in every day to ask the same questions because they trust the store to give them information face to face.
"Some things don't change," Ginsberg says, "and I think what doesn't change is an emotional connection to a brand or retail environment."
More information about C.O. Bigelow can be found at www.bigelowchemists.com, Facebook, Twitter and Instagram.
Pamela Busiek is the president and CEO of The Independent Cosmetic Manufacturers and Distributors (ICMAD), a non-profit trade association supporting creative, innovative companies, from startups to established multinational businesses of all sizes. ICMAD's goal is to help its members succeed in the rapidly changing, highly competitive global cosmetics and personal care industry. Since 1974, ICMAD has provided essential guidance and support through business tools, publications, education, networking opportunities, and key advocacy support. Stay on top of the latest industry regulations, news and events with ICMAD online at www.icmad.org, Facebook, Twitter, Instagram and LinkedIn.