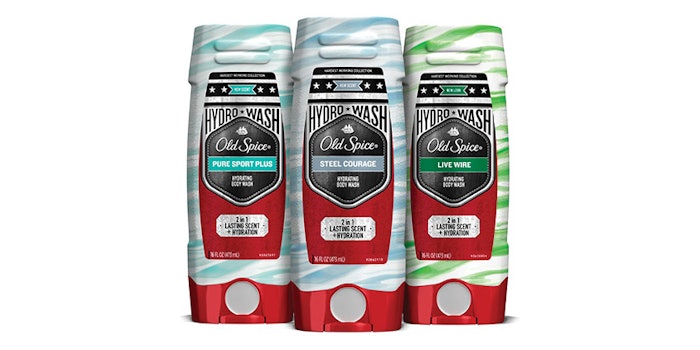 Procter & Gamble is making waves with a new product launch, Old Spice Hydro Wash Body Wash, and a reformulation of its Head & Shoulders brand. 
The body wash has been added to the brand's "Hardest Working Collection" and promises superior hydration with 20% hydro-moisturizing complex providing a thicker, richer lather. The company has also rolled out a new scent in the collection, Steel Courage.
Additionally, Head & Shoulders has reformulated its dandruff products to include a 3 Action Formula in all of its shampoo and conditioner collections. The 3 Action Formula was developed with micro zinc mineral particles that cleanse, protect and moisturize the scalp, helping to create a stronger foundation for more resilient, beautiful hair.