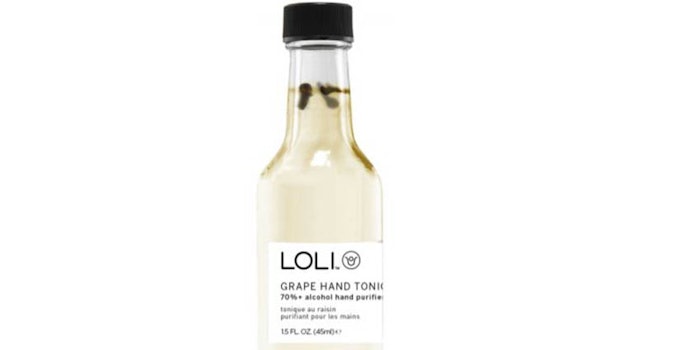 LOLI (Living Organic Loving Ingredients) Beauty has launched a zero-waste hand sanitizer (1.5 fl oz; MSRP: $12) comprising 70% organic grape alcohol (CDC recommended level: 60% alcohol). THe formulation is also food-grade, vegan and cruelty-free, per the company.
The waterless purifier also features sweet orange, cinnamon and clove.
The sanitizer can be used as a supplement for handwashing, a spot treatment to help with blemishes and as a surface sanitizer.
The food-grade glass packaging is recyclable and refillable, per the brand, while the labels are home-compostable. The plastic caps are recycled and reusable.