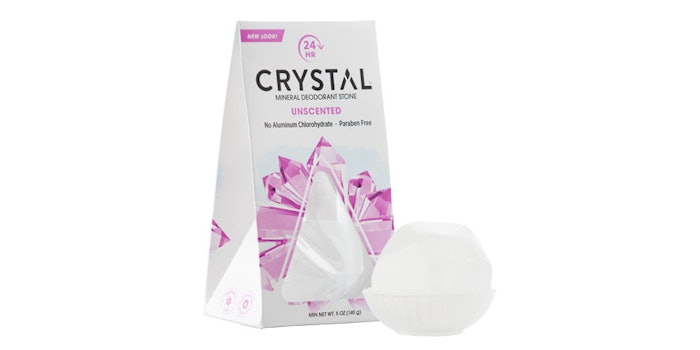 Crystal Mineral Deodorant Stone—made solely of pure mineral salt—is meant to provide users with up to 24 hours of odor protection.
The deodorant is a smooth, contoured mineral stone created to eliminate and block odor before it starts. With daily suggested use, it can reportedly last more than a year. The product is not an antiperspirant.
Users are instructed to apply the product after bathing/showering when the skin is wet.