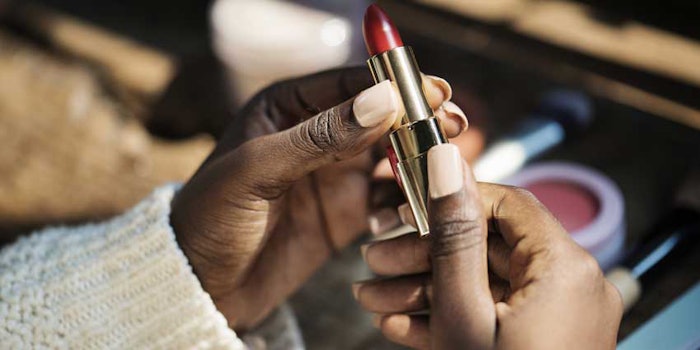 Each year, Cosmoprof Bologna Worldwide shines a spotlight on the biggest beauty trends in the industry and introduces new trends that will be adopted by consumers around the world. 
At this year's event, on March 15–18, 2018, Beautystreams, an international trend agency, analyzed trends and products that were showcased and identified three "macro-moods," each complete with specific trends. 
1. Health in Wealth 
Beautystreams explained, "The focus on the origins of the raw materials and ingredients that we use to nourish, dress or take care of our appearance push us to prefer products of natural origin, looking for harmony between our body and nature."
"Body-licious"—Consumers are seeking an at-home, full-body treatment that contains eco-friendly ingredients.
"Hyaluronic Acid 2.0"— Hyaluronic acid is no longer just for face products, it is the basis of formulations for the whole body, serums and multifunction treatments. 
"Welcome Bacteria"—Products that allow the development of micro-organisms with beneficial effects for the skin and body are having great success in the market, according to Beautystreams. 
"Tea Connoisseur"—Body care is paying close attention to tea and its anti-oxidant effects.
2. Me Centric
Beautystreams found, "It is the young generations who have a strong focus on the image of their person, because of the media exposure of social channels: it is necessary to look always perfect, but at the same time young people wish to create their own image representing their personality. Beauty products help to create your own image and a captivating style, with rich textures, glitter and glamor elements."
"Color Sorcery"—Cosmetic products that change or release color are growing in popularity among consumers.
"All that Glitters"—Face and body products containing luminescent particles are in high demand among teenage consumers. 
"Hipscents"—Perfume brands are offering fully-customizable fragrances to appeal to millennials. 
3. Time Poor
"The hectic pace of today's society considerably reduces the time available for personal care. Body care must be fast, immediate and easily performed. Even the effects must be visible immediately: the main rule to follow is efficiency," explained Beautystreams. 
"Quick Fix"—Consumers are seeking out products that help them get ready in the least amount of time. 
"Next-Gen Applicators"—Thanks to the selfie phenomenon, consumers need to look ready at a second's notice. Cosmetic applicators are becoming compact, easy-to-carry and provide a fast retouch. 
"Beauty Made Simple"—According to Beautystreams, simplicity is the keyword: ingredients are described in simple language and with easy instructions, most often supported by short tutorials.