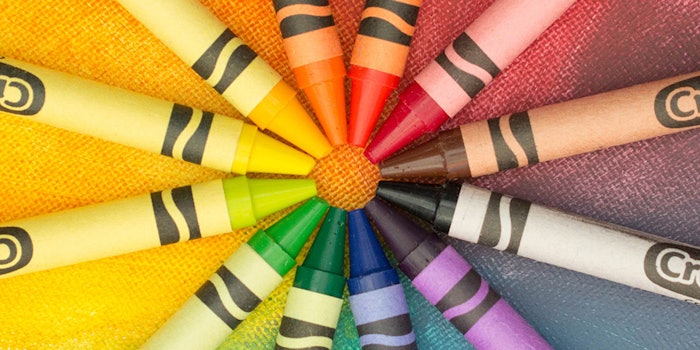 Bring on the nostalgia because Crayola just released a makeup line exclusively at ASOS. 
An article from ABC News reported that the Crayola Beauty line includes 58 pieces available in 98 shades. Products include face crayons, mascaras, highlighter crayons, face and eyeshadow palettes, and a variety of lip and cheek crayons. Yes, the packaging is almost identical to the yellow and green crayon box from grade school. 
Products retail from $14.50–$40. All products, including the brushes, are vegan, the article stated.