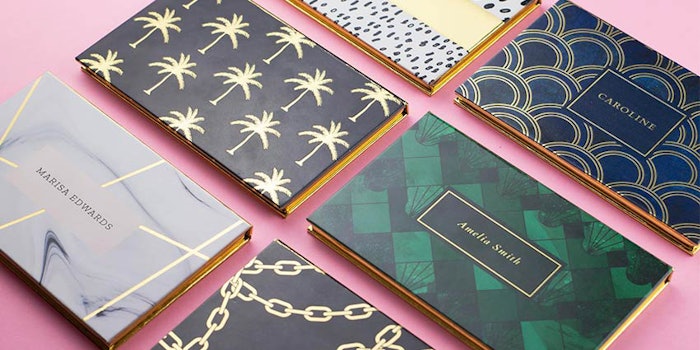 @beautonomy/ via Facebook.om
When it comes to beauty trends, few are quite as buzzy as customization. And startup Beautonomy is embracing that ethos to the fullest, offering customers the opportunity to create, design and sell their own custom palettes.
Shoppers begin by choosing from a selection of palette sizes—ranging from duos for face products to eight-pan eyeshadow palettes—and then move on to picking out products, including eyeshadow, blush, bronzer and highlighter in 30 shades and finishes.
For packaging, users can either upload their own image or choose from one of the brand's many designs. Guests can add text to both the front and inside of the palette, and even have the option to re-name shades.  
Creators can share their palettes, uploading their designs to the Beautonomy marketplace and garnering commission for every palette sold through the company's e-store.
For more information, or to create your own palette, visit beautonomy.com.