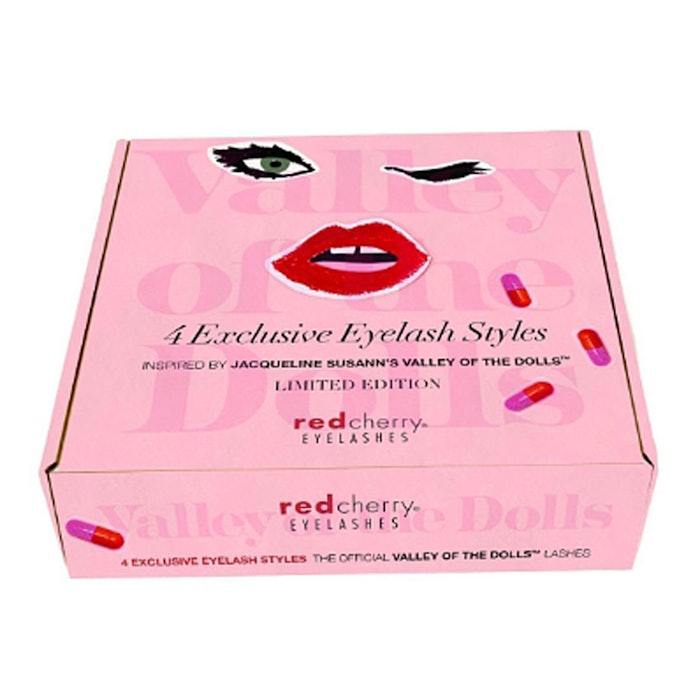 For its 50th anniversary, Red Cherry Lashes has announced a limited edition Valley of the Dolls collection. The collection is engineered to add length, fullness and effortlessly blend into the natural lash line. Inspired by events and looks in the 1960s, Red Cherry Lashes creates natural lashes that are so authentic that they are mistaken for lash extension.
Jacqueline Susann's novel, Valley of the Dolls, started a cultural phenomenon and became an instant bestseller. Not only did the book transform fashion, but it also personified an iconic style. To pay respects to the original glamour girls, Valley of the Dolls collection follows the same cult phenomenon with its styles, makeup artists, celebrities and influencers.
The lash products are 100% human hair, cruelty-free, latex-free, handmade, lightweight, comfortable and placed in a pink box plastered with the Red Cherry Lashes logo on the top.