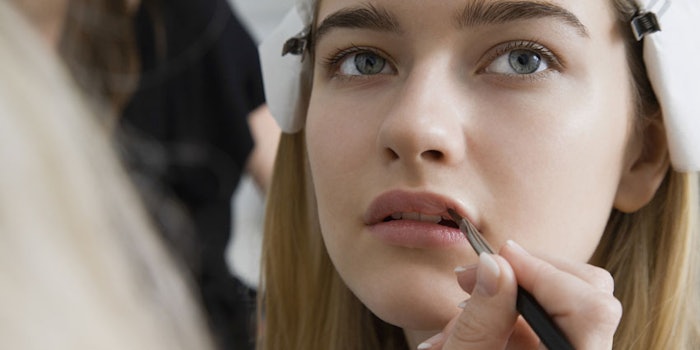 London Fashion Week (LFW) may have been a month ago, but the beauty trends have made a lasting impression. Mintel's senior beauty analyst, Charlotte Libby, has rounded up the beauty trends that will be popular this upcoming season.
Contrary to the vivid contouring, heavily structured brows and a meticulous use eyeliner that has ruled in recent years, the SS17 runways beauty trends opted for a more natural and softer uses of makeup.
Bye, Bye Brushes
It was a common occurrence for makeup and hair to be perfected sans brushes prior a model's stroll down the runway. This imperfect almost intentionally flawed look was this season's answer to the technical influence that has been dominate in past seasons.
The shows of Mimi Wade and Peter Pilotto featured hairstyles that were blown dry with hands for a natural unstyled look. The Mother of Pearl show featured a smudgy red lip that looked as though it had been applied with a slightly shaky hand.
Bronze Is Back
Self-tanning booths were a main fixture backstage at many of the LFW shows despite reports that self-tanning and the usage of its product have been declining. Shows included models with very little foundation, but had a good dose of self-tanner applied to their faces. This could give the self-tanning industry the lift it has been hoping for.
High Shine
Dewy, glossy makeup and slicked back hair also made an impact on the runways. Some shows took the hydrated effect to a literal level by spraying the faces with Evian water mist. With matte cosmetics reigning supreme for several seasons, it seems that the glossier finishes are ready to make their return.