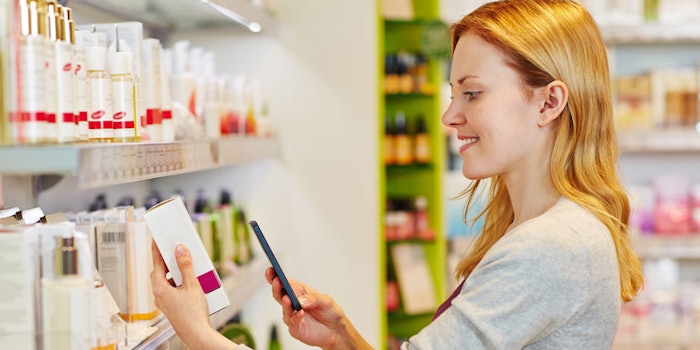 As with most things in their life, millennials crave instant-access and want to experiment with beauty products directly on their smartphones. In fact, Perfect365 has announced the results of a recent survey conducted by Poshly, with help from the Bay Area Beauty Association, which found that out of 175 women between the ages of 18-35, 78% would be more inclined to buy cosmetic products if they were able to try them out virtually prior to purchase.
Other survey results include…
Shopping Habits
94.9% of millennials buy makeup
65% have purchased makeup on their smartphone
72% would prefer to purchase in stores
How Much do Millennials Spend on Makeup Monthly?
37.9% spend $25-$50
37.3% spend under $25
18.1% spend $50-$100
6.8% spend over $100
Getting Digital With It 
Over 85% are more likely to try new hair products, styles and colors if they could see what their selfies would look like first
72% would like to try makeup on with their smartphone camera before they buy
67% are more likely to buy makeup if it comes with a tutorial on how to create on-trend looks
Say Yes to YouTube
80% want to see how the makeup looks created on YouTube or Instagram by makeup artists or "beauty gurus" look like on them
64% trust the recommendations of the makeup artists or guru on YouTube or Instagram over the salesperson in the store even if they have worked with them before.
"For beauty brands, digital beauty is the next major wave that will create a dramatic shift in the beauty industry and how consumers interface with their products," said Sinead Norenius-Raniere, board member of the Bay Area Beauty Association. "Many brands are still trying to navigate how to embrace and adjust to this new generation of beauty buyers. For beauty brands who are wanting to test the waters of the virtual world, digital makeup applications like Perfect365, present a unique opportunity to connect with millions of consumers. In addition to offering a virtual 'try-on' experience, making this type of technology very disruptive but best of all, accessible to the valuable consumers."
The complete report and infographic can be found here.