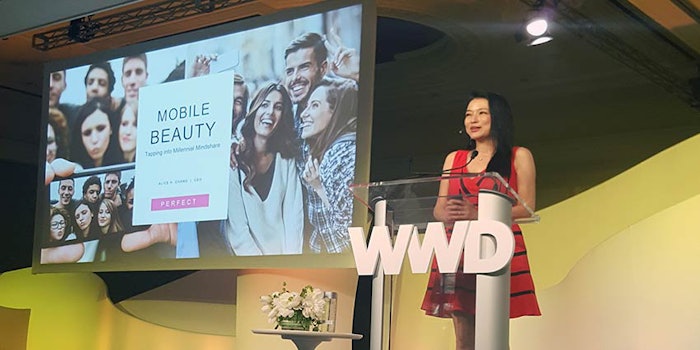 From Makeup Genius to fragrance family trees, the beauty industry is launching more apps than ever, all targeting that coveted millennial demographic.
"Millennials are eager to try on multiple products from leading as well as indie brands, they see added value in using true-to-life virtual tools to create their own individual looks, which they actively share and discuss through social networks," said Alice H. Chang, CEO of Perfect Corp., during an address at the WWD CEO forum.
Chang, who was recently profiled in GCI, has overseen the construction of a digital platform that engages beauty lovers, particluarly millennials, and which boasts nearly 250 million users and more than 100 brands and publications.
"In addition to their extreme precision," she continued, "a key differentiator of our beauty apps is the strong social component allowing users to interact with each other, and with bloggers, brands and publications. This is in addition to how users can try on real branded product within their smartphone and then transpose their virtual looks into reality."