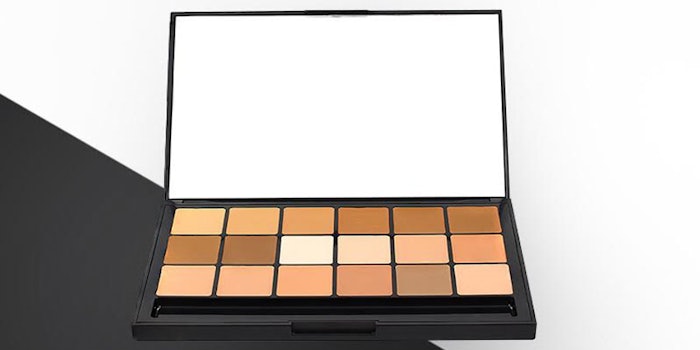 Texas-based cosmetics company, Camera Ready Cosmetics, has reported that this year's Black Friday sales were 400% higher than last year's.
The company wanted to "ease the frenzy of the Black Friday rush by spreading the sale over multiple days," and held its 20% off everything sale on Tuesday, November 22 through Saturday, November 26. It also had "pro discounts" offered to professional makeup artists.
According to the company's sales figures, Black Friday 2015 (November 27, 2015) saw a total of 341 orders, while this year (November 25, 2016) saw a total of 1,110 orders. The company's global web rankings so rapidly increased that analytics provider, Alexa, reports it has never seen such a growth in the professional makeup industry before.
Camera Ready Cosmetics CEO, Mary Erickson, stated, "I didn't expect this to be as successful as it was. I just wanted to make life easier for the customer. I owe this year's success not only to our loyal customers but also the hard-working team behind Camera Ready Cosmetics … Every year I assume we've hit a peak and that sales will even out. Every year I'm wrong, and that's one thing I'm pleased to be wrong about. The industry changes every single day. When I wake up tomorrow it won't be the industry is was today. That's exciting and scary at the same time. This isn't a business for those who don't like constant change."
Following its successful Black Friday, the company gave back to its local chapter of "Toys for Tots" by acting as a drop-off location so that employees, shoppers and members of the community could easily contribute toys, clothing and food to those less fortunate this holiday season. Camera Ready Cosmetics employees are also giving clothing donations to Dallas Life Homeless Shelter which caters to the local homeless population.
HR director for the company, Christina Flores, explained, "We held a competition to see which department could bring in the most. Our employees really stepped up and went head-to-head. I couldn't believe what we were able to donate and it's something that we wanted to bring back this holiday season."