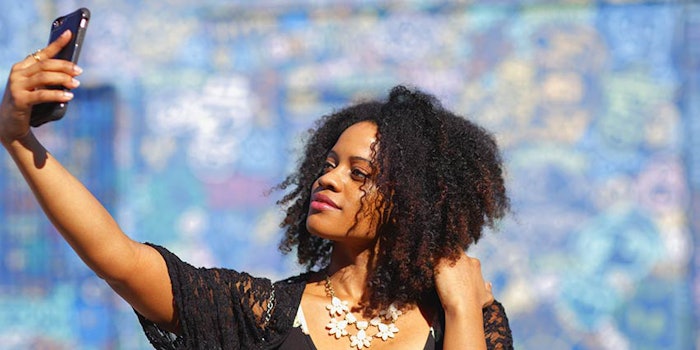 Ethnic hair care, which has traditionally been led by products targeted to African Americans in the United States, is now being repositioned by brands to focus on texture rather than specific ethnicities, according to Kline, blurring lines between traditional demographic silos.
These products are also getting more natural and less invasive, signaling a significant decline for relaxers (see below). According to Mintel, the black hair care market is expected to reach $876 million by 2019. Increasingly, as noted above, black women choose to wear their hair naturally, which is a boost to shampoo and home-styling products.
"MBIB understands that behind every black woman is a story and often times a hair story symbolizes her heritage and personal identity."
Now, My Black is Beautiful (MBIB), "a community-building program by Procter & Gamble," has partnered with celebrity natural hairstylist, Felicia Leatherwood, to introduce its #hairtruth campaign.
The campaign, which declares "healthy hair is the truth," will deliver webisodes, hair maintenance education, styling tips on social media and at MyBlackIsBeautiful.com. Brands highlighted include Pantene's Expert Collection, Head & Shoulders' Moisture Care Collection, Herbal Essences' Hello Hydration and Aussie's 3 Minute Miracle Moist.
"I am excited to have the opportunity to work with P&G and the My Black is Beautiful campaign toward helping women achieve gorgeous, healthy hair that is easy to maintain," said Leatherwood. "One of the great pleasures in my life has been advising women with a more personal touch through their hair journey. With my 15-plus years in natural hair care education, along with P&G's hair products geared toward women who look to have a better experience with their textured hair, I have been able to provide a more beautified way to do that. P&G has done a great job in researching and understanding what women with coils, kinks and curls need, and their products are a testament to that."
"For the past decade, the MBIB program has offered a platform for African-American women to celebrate their successes, and unite in shared experiences," said Grace Janes, MBIB brand manager. "MBIB understands that behind every black woman is a story and often times a hair story symbolizes her heritage and personal identity. As women continue to take ownership of this journey, they also seek information to help them achieve optimal results regarding styling and health, and we're here to guide them,""