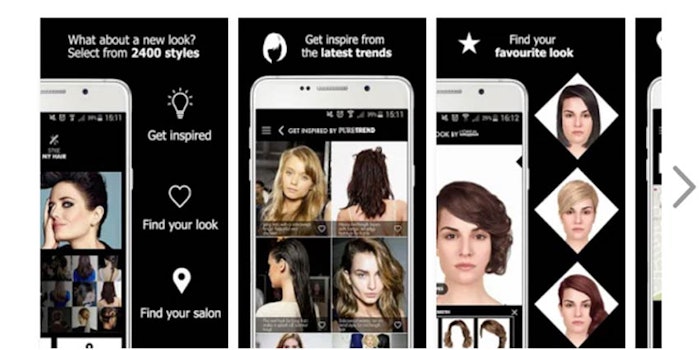 In this golden age of apps, beauty consumers can have their smiles rated by an algorithm, virtually try on an addictive array of lipstick hues, get a virtual makeover and even kiss a loved one through a phone screen. So getting a new hairdo from a mobile app hardly seems unusual.
L'Oréal Professionnel has launched its hair makeover app, Style My Hair, which allows users to upload a photo, browse hair styles and cuts and colors, and create a new look. The move isn't surprising, as L'Oréal pioneered beauty apps with its Makeup Genius and hair shade assessment offerings.
The hair makeover app allows users to select their face shape to solicit recommendations from the experts. They can also get daily alerts of the latest hair trends. The results, of course, can help offer inspiration for that next salon visit.