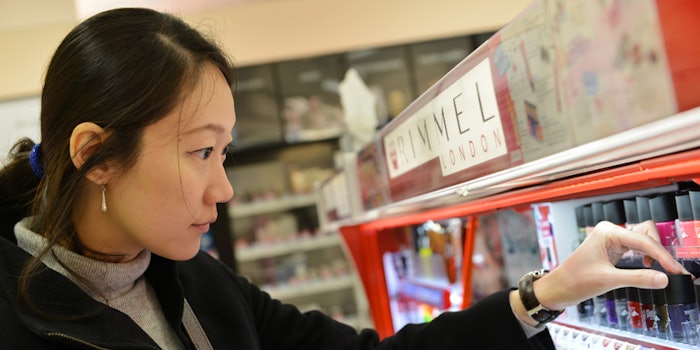 Love of beauty is taste. The creation of beauty is art. The protection of beauty is IP. -Ralph Waldo Emerson, modified by an IP attorney
Intellectual property (IP) protection is important for every industry, especially beauty. First, IP allows you to prevent others from copying your proprietary business information, the intangible assets that you have worked so hard to create—from your brand to your secret cosmetic formulations to your novel hair styling devices to your creative logos. In this way, IP is a weapon that can be used to keep competitors at bay. In addition, IP is important if you intend to license your IP rights to others.
What is IP?
IP consists of several distinct types of intangible rights. The three most relevant to the beauty industry are trademarks, patents and copyrights. Owning IP gives you the right to prevent others from using it, such as your patented technology, trademarked brand or copyrighted design.
Trademark
A trademark is what most people generally refer to as a brand, and what attorneys generally refer to as a source identifier. A trademark, often accompanied in commercial writing with the ® symbol, is a word, phrase, slogan, or logo that consumers identify with a particular source. For example, the Naked palettes are the bestselling eyeshadow pallets of all time and are associated with Urban Decay Cosmetics and L'Oréal.
You know that when you buy a palette with this brand name that you are getting a specific quality eyeshadow from a known brand. These companies use trademark protection of the Naked brand to help protect these pallets from direct counterfeiting and to prevent other companies from exploiting the Naked brand recognition and reputation by using similar marks on similar products.
Another example is the Sleep Stylerc, a dry, heat-free hair styling device that became immensely popular after its debut on Shark Tank. The success of the Sleep Styler product elicited many Chinese counterfeits. However, because Knobbe Martens obtained trademark protection in China for the Sleep Styler brand, we have been able to work with the General Administration of Customs of China (GACC) to stop infringing products from being exported out of China.
Patent
Patent protection has two main forms: utility patents and design patents. A utility patent is what the public generally thinks of when they think of a patented invention. Utility patents are directed to the functional aspects of a useful device that is new and nonobvious, among other things.
For example, the Sleep Styler hair styling devices have pending utility patents in the United States, China and Canada that address features such as the product's ability to curl the user's hair without causing heat damage, the soft memory foam core making them comfortable to sleep on and the absorbent microfiber material that helps dry the hair without causing it to frizz. Utility patents are also obtainable for things like cosmetic formulations, antiaging lotions and new types of fabric.
Any artistic and original work of authorship that can be separated from the useful aspect of the beauty product, or useful object, is copyrightable.
In contrast, a design patent protects the new and non-obvious "aesthetic" or ornamental features of a useful object. For example, Oakleyd regularly files design patents for the shape and ornamental features of its sunglasses (pictured). 
Knobbe Martens has obtained many design patents for Oakley to help keep competitors at bay. Other items that can take advantage of design patent protection include ornamental packaging, such as perfume bottles or cosmetics cases.
Copyright
Copyrights are obtainable for "original works of authorship," including literary and artistic works. Some attorneys will tell you that designs on beauty products are not copyrightable. This is simply not true.
There are some aspects of beauty products that are not copyrightable because useful objects themselves are not copyrightable. However, any artistic and original work of authorship that can be separated from the useful aspect of the beauty product, or useful object, is copyrightable.
For example, original artwork on beauty product packaging, or even original artwork imprinted in a cosmetic product may be copyrightable. Additionally, if you developed a creative and artistic design logo, your logo might be copyrightable.
Protect Your Investment
Keep your investments protected and be sure you have all the necessary intellectual property protection in your beauty products. The Sleep Styler inventor pursued IP protections before she had even fully developed her product.
After being featured on Shark Tank, the sales of her product went from $75,000 to more than $50 million. When counterfeits started popping up all over, she was glad that she had obtained the IP to protect her invention.
Tom Arno is a Partner and Loni Morrow is an Associate of the San Diego office of intellectual property law firm Knobbe Martens (www.knobbe.com). 
Footnotes
a Knobbe Martens obtained registered trademarks for the Naked marks on behalf of Urban Decay Cosmetics, LLC and L'Oreal USA Creative, Inc.  See, e.g., Reg. No. 4012640.
bU.S. Patent No. D692,047
c Knobbe Martens obtained a registered trademark for the Sleep Styler mark on behalf of Tara Brown, owner of The Sleep Styler, LLC.  See Reg. No. 5065140.
d Oakley is a registered trademark of Oakley, Inc.