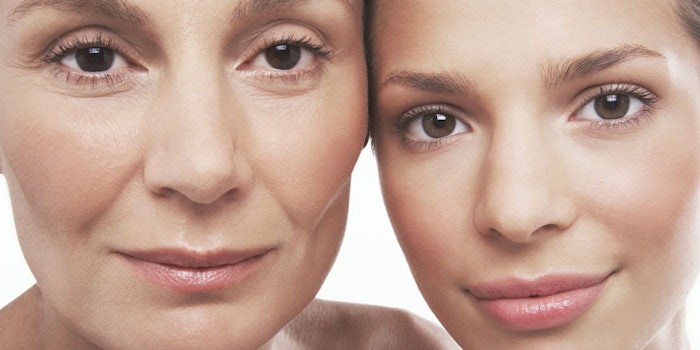 Today's beauty consumer is savvy and educated, inquisitive and curious. As always, she is keenly interested in finding products and solutions that will solve her particular beauty concerns and, importantly, she wants those solutions to work, to fit her lifestyle and to be perfect for someone like her. She also wants them to be a good value for the money, but that doesn't necessarily mean cheap. For today's avid consumer—of beauty products and everything else—information has become the name of the game.
For The Benchmarking Company's (TBC) 2016/2017 PinkReport: Ten-Year Beauty Benchmark—A Consumer Love Affair with All Things Beauty,* we took a look at how far beauty has evolved over the past decade, and what that evolution means to brands in terms of guiding marketing plans, devising customer acquisition strategies and implementing loyalty programs.
Covering everything from technology to the rise of social media to the impact of consumer reviews, this report compares the beauty consumers' wants, needs, brand favorites, expectations and buying behaviors against those of 10 years ago, as well as unveiling trends that we expect will have a major impact on beauty over the next decade. More than 300 brands were covered in this study, as well as every major retail distribution channel.
In Part 1 of this article, we will get to know today's beauty consumer— in particular, the specifics of how millennials, Gen Xers and baby boomers differ in their attitudes toward beauty (see Know Your Beauty Consumer). In Part 2, we will explore how our beauty spending habits have evolved over the past decade and what is driving beauty spend today. Part 3 will take a peek at what categories and brands are leading beauty today. In Part 4, we will explore a few of the trends gearing up to shape beauty for the next 10 years and beyond. This four-part series includes charts, graphs, and beauty consumer data found nowhere else.
Say Hello to Today's Beauty Loving Consumer
The beauty consumer of today is a digital diva and a traditionalist, tried-and-true (see T-1). She places strong emphasis on her family and friends and won't make a move without their input and opinion. Beauty is both a necessity and a desire to her, and she is buying significantly more and more of it than she did a decade ago. However, unlike her consumer of yesterday, today's beauty buyer places less emphasis on classic distinctions of luxury or mass. Today, there is a place in her makeup bag for products of all shapes, sizes and, importantly, prices.
She Wants Proof She Can Trust from "Women Like Me"
Today's beauty consumer is no longer a passive recipient of beauty information. Rather than traditional advertising as a means to motivate her to buy, consumers of all ages are looking for proof of efficacy from women like them before they buy. It's not enough to hope that a product will work for her. Today, she wants to be sure.
Today's beauty consumer is looking to answer the question: "will this product work for someone like me?" She gets her answer through consumer reviews and claims. Eighty-three percent (83%) of women say positive consumer claims from "women like me" are influential to extremely influential in her decision to purchase—even more so than clinical claims, which 25% of consumers rank as extremely influential—and 61% agree that before and after pictures of women who have used the products are influential to extremely influential.
Consumer claims don't just influence what she already knows she is going to purchase; nearly half of women admit they would buy/use more beauty products if they could read consumer claims from women like them that affirmed that the products work. To show how much beauty consumers have changed, in 2006 using the internet to search for consumer claims or read online product reviews wasn't even mentioned by beauty consumers because the internet just wasn't her go-to source for information. Interestingly, second only to free samples, 2016 survey respondents noted that positive reviews have the greatest influence on them to purchase a beauty product. Eighty-six percent (86%) of consumers noted that a product that was highly reviewed by many consumers would sway them toward purchase.
When she's online, 77% of beauty shoppers say that the presence of consumer claims—such as, "98% of women said they saw a reduction in fine lines"—is an important factor in determining which websites they frequent for both browsing and purchasing. For a breakdown of product review habits, see T-2.
Part 2: Beauty Shopper Habits, Motivations and Needs
Next up, in Part 2 of our four-part series, we will explore how shoppers' beauty habits have evolved over the past decade. We'll also look at what's driving her interest in beauty, how she gets her information on beauty and what she wants from her favorite beauty brands.
______________________________
Based in sun-seared San Diego, Denise Herich is co-founder and managing partner at The Benchmarking Company. The Benchmarking Company provides marketing and strategy professionals in the beauty and personal care industries with need-to-know information about its customers and prospects through custom consumer research studies, focus groups, its annual PinkReport™, and consumer beauty product testing for marketing claims. www.benchmarkingcompany.com
Footnote:
*The Benchmarking Company's (TBC) "2016/2017 PinkReport: 10 Year Beauty Benchmark: A Consumer Love Affair with All Things Beauty," provides an in-depth look at the U.S. female beauty consumer. This report details extensive quantitative primary research designed to uncover the aspects of this consumer's interaction with beauty, as well as what is and is not driving her interest in your brand or store. Thousands of U.S. women were invited to take part in the online survey, which was completed by 6,212 female beauty consumers who have used beauty products within the past 12 months of the study date. The comprehensive survey instruments, which included more than 75 in-depth questions, were developed based on exploratory psychometric and demographic questions. In order to qualify for this study, respondents had to be female and live in the United States, be between the ages of 18 and 70, and shop for beauty products. All research was conducted between May and June, 2016.