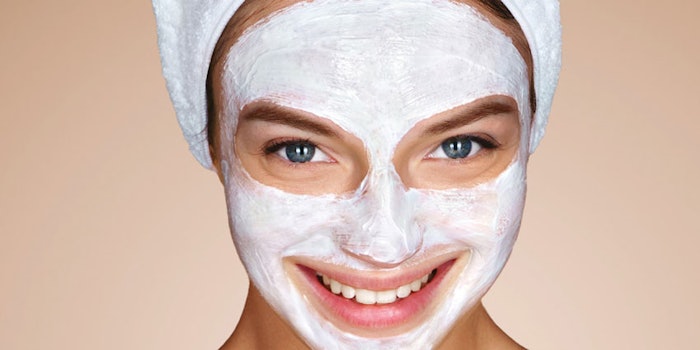 Was there ever a marketing handbook that taught brands how to launch a product? Perhaps. But the notion is less reliable today. At a recent Cosmetic Executive Women (CEW) event in New York, Robert DeBaker, president and CEO of Becca Cosmetics, explained that the influencer strategies of recent years no longer work and that, consequently, brands must be willing to burn their playbooks every year or two. This puts significant stress on the organization and product pipeline, but this is how brands stay competitive today.
The ways in which people browse, shop and use technology and social media to make their decisions creates challenges for traditional, legacy beauty brands, and opportunities for new and indie brands. Regardless of brand type—mass, masstige, prestige or luxury—the employment of social and digital marketing, alongside influencer marketing, is key in driving conversion with the frivolous millennials and the tech savvy boomers.
Indie Brand Strategies
Indie brands are only getting hotter, with natively digital brands cropping up frequently. At the CEW Insider Awards, the indie category grew from having a one catch-all award to four: brand, fragrance, makeup and skin care.*
Indie brands have been successful in part because they utilize social media almost exclusively, sans traditional media. The lower financial risk of this strategy enables easier measurement of ROI with digital data points. Furthermore, consumers trust product recommendations from their favorite influencers more than traditional ad campaigns. This is useful for indie brands with limited budgets, as it is more cost-effective to collaborate with a big influencer or several micro influencers than buying print ad space.
Los Angeles-based indie ColourPop is a digitally native cosmetics brand that has successfully leveraged influencer marketing by partnering with KathleenLights to co-create the "Where the Light is" eye shadow quartet. Influencers like KathleenLights work on product development and are involved in color selection, manufacturing, naming, packaging and marketing. This results in more authentic products and content that connect with consumers and drive sales. According to Tribe Dynamics (www.tribedynamics.com), "Where the Light Is" drove the generation of $1.3M EMV: $561K by KathleenLights herself, and $784K by the community of beauty bloggers supporting her and responding to her work.
Similarly, Tarte Cosmetics leveraged influencer collaborations and hashtags to generate an earned media value of $44 million by August 2016, according to Tribe Dynamics. The brand coined the term "Tartelettes" for its followers and the hashtag #worksofarte for new launches. It also created a unique travel-based hashtag, #trippinwithtarte, allowing users to buy products while the influencers were traveling.
Retail & Mass Brand Strategies
Social media and influencer marketing are most effective for retail and mass brands, as these reach a large and diverse audience. Maybelline New York, with its 5.1 million Instagram followers, posts innovative collaborator videos and partners with beauty vloggers for makeup tips and tutorials. In January 2017, the brand worked with Manny Gutierrez and Shayla Mitchell to launch its Colossal Big Shot mascara. These influencers accurately represented the notion that fans could "lash like a boss."
Similarly, Dove Men worked with American rugby players across the six-week Rugby World Cup, with resulting contests on Twitter using a #ScrumTogether hashtag. By refining entries and conversations and building the campaign during this time period, the brand was able to target its 35+ sport-loving male demographic, resulting in Twitter's measured 67% like-for-like sales uplift, compared to 2014.
Nyx Beauty Bars employ tech and social differently, creating a unique in-store and online experience. Shoppers scan a barcode or use an Instagram hashtag to find everything from product details to tutorials. This makes it a unique experience, which has enabled Nyx to double its global store count in 2016.
Luxury Brand Strategies
By definition, luxury is about creating a value from the distance between the brand's aspirational nature and its consumers. By valuing scarcity or exclusivity, a luxury brand can catapult itself to higher levels of perception. Social media, by its nature, embraces democracy, diversity and puts everyone on a level platform. The interaction between brand and consumer can be tricky, which is why luxury players have been slower adopters of social media and influencer strategies. However, the risk of losing their enigma and exclusivity has been outshone by luxury beauty brands that embrace it.
Influencer marketing is effective for luxury brands, but they have to ensure they find influencers who represent the affluent and fashionable lifestyle to which they want to be associated.
Influencer marketing is effective for luxury brands, but they have to ensure they find influencers who represent the affluent and fashionable lifestyle to which they want to be associated. For example, Guerlain partnered with influencers from Style Coalition to offer personalized products, while Clinique tapped bloggers to promote a three-step skin care system for the #FaceForward campaign. Beyond promoting the skin care line, Clinique celebrated the spirit of bold women by partnering with women from fashion, health and the arts—Tavi Gevinson, Hannah Bronfman and Margaret Zhang—and asked them what advice they would give to their future selves. Launched on Tumblr and boasting 1.6 million female millennial visitors monthly, Millward Brown found that these users had an uplifted view of Clinique, with 51% of them recommending the brand to a friend, 52% willing to talk about the topic of self-advice and 59% likely to purchase Clinique.
Luxury brands are also known for selecting prominent faces for their campaigns. Social media has changed how these are selected, which explains why Kendall Jenner, with a tag of "ultimate Instagirl" based on her 50 million Instagram followers, became the face of Estée Lauder. (The brand recently announced that it would discontinue its Estée Edit collaboration with Jenner by the end of this year.)
Meanwhile, fragrances from Burberry and Oscar de la Renta have launched on Facebook and Instagram, respectively. Oscar de la Renta's Something Blue campaign selected Instagram pictures from the couture feed of #MySomethingBlue and posted them on Pinterest, allowing for an interactive promotion, supplemented by a Facebook app. The result enabled shoppers to view the new product from various aspects outside of traditional print and promotional advertising.
The Payoff
The trust that influencers have with their audiences is significant enough to impact bottom lines. For instance, the winner of the CEW 2017 Most Buzzed About Beauty Collaboration Award was the Becca x Jaclyn Hill Champagne Collection, a face palette that inspired cocktails of color and light for the perfect, customized #champagneglow. The palette sold out all 41,000 units in just two hours, while the collaboration generated more than 1 billion social media impressions.
Know Your Demographics
Millennials epitomize the change in marketing strategy from traditional to social, but brands must step back to understand their target market and social media behavior. Campaigns aimed at boomers prove most effective on Facebook, the demographic's preferred platform. Conversely, a youthful nail polish brand like Essie can more effectively run Snapchat or Instagram campaigns, like the creation of National Nail Polish Day on June 1, during which users recalled their favorite nail color with the hashtag #essielove. Understanding market needs and touch points is key to driving conversion.
Ultimately, social media can work well across different price points and brands, as long as brands can match target demographics and platforms to their own core identity and values.
_____________________________
Sourabh Sharma ([email protected]) has a keen eye for understanding consumer behavior in the digital world, which prompted him to start his digital marketing and public relations company Fig or out, focusing on beauty and fashion brands. He has 10+ years of experience in the marketing space with a background in brand management, influencer marketing, social media and management consulting, having worked for multinationals, startups and small businesses. He brings perspective to marketing through understanding of various consumer demographics and how they embrace digital platforms to make choices and influence decisions. As a fashion influencer and food critic himself, he keeps an eye out on trends in overall lifestyle, and how digital strategies evolve and impact them.
Trina Albus ([email protected]) is the founder of Los Angeles-based Magenta, the social marketing agency for beauty brands. Albus has 20 years of experience in digital and has been acknowledged by the industry since 2009 as a thought leader in social media marketing. She balances her time running the agency and teaching digital marketing and influencer marketing seminars through her partnership with New York-based Association of National Advertisers (ANA). Before founding Magenta, Albus spent 15 years putting her knowledge of economics, math and statistics to work for the technology and marketing groups at startups, management consulting firms, and large multinational corporations. A micro influencer herself, Trina keeps an eye out for emerging anti-aging beauty and skin care trends for her YouTube channel, Beauty Beyond 40.
Footnote:
*The indie winners at this year's ceremony were as follow: New Game in Town (Indie Brand Beauty Award), Charlotte Tilbury Beauty; New Game in Town—Fragrance (Indie Fragrance Award), Charlotte Tilbury Beauty Scent of a Dream; New Game in Town—Makeup (Indie Makeup Award), Milk Makeup Holographic Stick; and New Game in Town—Skin Care (Indie Skin Care Award), Farmacy Beauty Honey Potion.