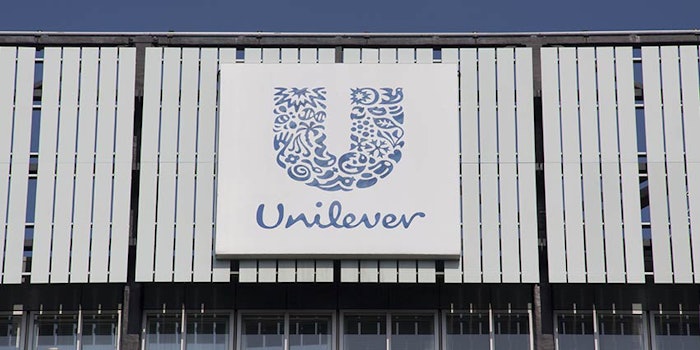 Unilever has released its unaudited Q4 and full year financial results for 2017.
Excluding spreads, underlying sales growth (SG) was at 3.5% for 2017, with 2.4% price growth and 1% volume growth. Net profit for the year was €6.5 billion, an increase of 16.9% over 2016. For Q4, underlying sales grew 4.3%, excluding spreads. (Last December, the company announced it would sell its global spreads business for €6.825 billion.)
USG for personal care was recorded at 2.9% for the year, and 4.4% for Q4. Underlying volume growth (UVG) and underlying price growth (UPG) came in at 1.4% and 1.5% for the year, respectively.
The year saw the launch of five new brands in the personal care segment and a number of acquisitions, including Sundial Brands and the South Korea-based skin care brand Carver. The year also saw the launch of Hijab Fresh, an Indonesian brand targeting Muslim women. Despite these moves, competitive conditions—particularly in the Brazilian and Indonesian markets—adversely impacted the fiscal year.
Related: Unilever Announces the Launch of New Brand, Love Beauty and Planet
Growth in the hair care segment was led by Sunsilk, as well as local launches such as Japan's Lux Botanifique.
Kate Somerville and Dermalogica were noted as standouts in the prestige business. Living Proof and Hourglass, both acquired in 2017, achieved double-digit growth rates, as did Dollar Shave Club.
Dove assisted in the growth of the skin cleansing segment, including the roll-out of the Baby Dove brand in 26 countries. New innovations including the Signal White Now Care Correction line and Argentinian launch of Closeup supported growth in the oral care business.
Deodorants saw growth, albeit lower than recent years. Notably, Unilever acquired Schmidt's Naturals in December 2017.