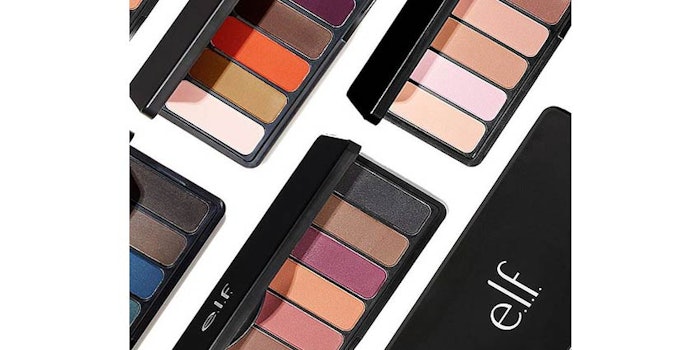 @elfcosmetics / via Instagram
e.l.f Beauty saw an 18% increase in sales for fiscal year 2017, the company announced. Sales were reported at $270 million.
e.l.f. released its earnings for the three- and 12-month period ending Dec. 31, 2017. Net sales for Q4 came in at $5.2 million, a 7% increase over the same period the previous year.
Related: e.l.f. Beauty Increases Net Sales by 28% in Q3 2017
"We are pleased to report our results for fiscal 2017, including an 18% increase in net sales and strong earnings growth," said chairman and CEO Tarang Amin. "This performance demonstrates the strength of the e.l.f. brand, driven by our mission to make luxurious beauty accessible for all. The year included many noteworthy accomplishments, including a three-point increase in unaided awareness, the introduction of 128 new products, continued expansion with leading retailers, and investments in the team and infrastructure to enable future growth. We remain excited about our opportunities as we begin fiscal 2018 and expect another year of significant accomplishments toward our long-term goals."
He added, "We see meaningful future whitespace ahead, despite continued category headwinds assumed in 2018. We believe we have developed a unique set of capabilities over the last several years that can be leveraged to drive further value in the core e.l.f. business and prospective new brands."