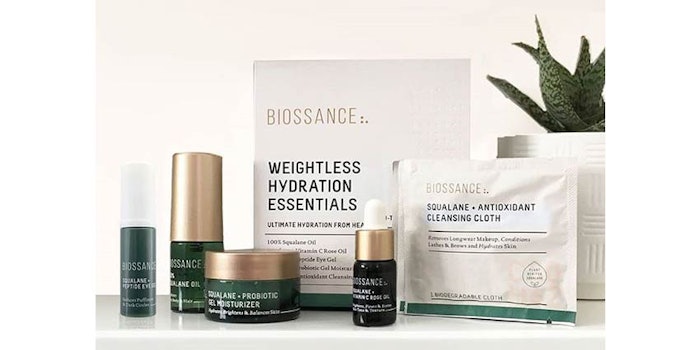 @Biossance/ Instagram.com
Biossance, Amyris, Inc.'s consumer beauty brand, is now available at more than 60 Sephora locations across Canada.
Products of the U.S.-based company include 100% Squalane Oil; Squalane + Vitamin C Rose Oil; Squalane + Peptide Eye Gel; Squalane + Probiotic Gel Moisturizer; Squalane + Antioxidant Cleansing Oil; and Squalane + Phyto-Retinol Serum.
Related: Biossance Expands Its Renewable Clean Skin Care to Sephora
"We are excited to welcome Biossance to Sephora stores and Sephora.ca in February," said Sephora vice president of merchandising Jane Nugent. "Our Canadian Clients are increasingly interested in natural and sustainable products that deliver strong results, and Biossance is definitely an innovator in that world."
Add Caroline Hadfield, senior vice president, personal care at Amyris: "Biossance has now become one of the fastest growing skin care brands while garnering rave reviews from our customers. With an expanding and uniquely positioned product line, we believe the brand's success will continue as we enter new markets."