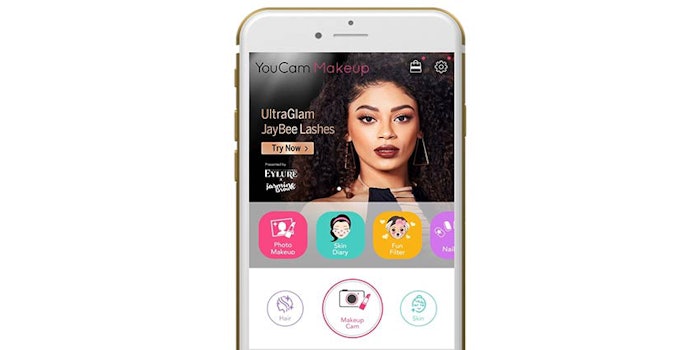 Perfect Corp. has teamed up with Eylure to launch a virtual beauty experience featuring the former's false lash styles in the YouCam Makeup app. YouCam's augmented reality technology allows users to try on Eyelure's false lashes instantly.
The in-app offerings were curated by social media influencers Vegas Nay, Jasmine Brown and Krazyrayray. Users may select from 10 styles, including bestsellers from the Silk Effects, Faux Mink, Definition and Wispy collections, and can try them all in less than 10 seconds.
Additionally, YouCam Makeup will code in Brown's signature makeup style—including dark berry lips and heavy contouring—so that fans may try on her look through a virtual real-time try on in the app.
Related: YouCam Debuts Virtual Beauty Advisor at SXSW
"Partnering with YouCam was a perfect match, and we're so excited for consumers (and potential new ones) to experience our curated lash styles themselves," says Dametria Mustin, PCD Brands' global marketing director. "Whether you're looking for that natural everyday look, or something more dramatic, our lashes add just the right amount of glam to take your style to the next level."