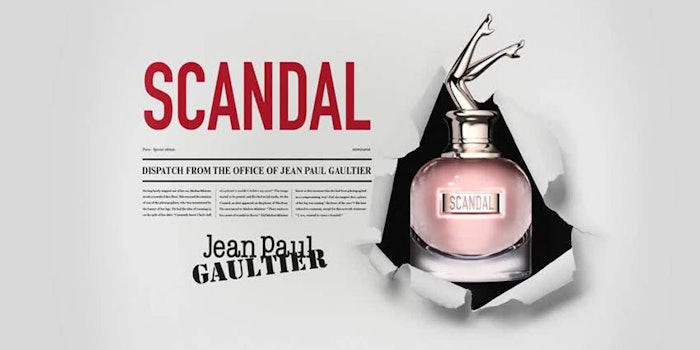 @jean.paul.gaultier/ via Facebook.com
Puig reported net revenues of €1,935 million for 2017, up 8.1% over the previous year, per the Moodie Davitt Report.
Over the past three years, the Spanish fragrance and fashion business has seen revenues grow by 28%; its goal is to generate an annual revenue of €3 billion by 2025.
Growth was strong in Puig's major markets—Spain, France, the U.K. and the U.S.—with the launches of Good Girl by Carolina Herrera and Prada spurring double-digit growth in the U.S. Scandal, Puig's first fragrance with Jean Paul Gaultier, was also a major growth driver.
Related: Coty and Puig Dissolve Fragrance Deal
The company also saw a double-digit rise in sales in emerging markets, compared to previous years.
It has also launched Puig Futures, "a platform conceived to enhance consumer experience, adapt brands to the new scenario and provide purchasing pathways more suitable for its sector." The program will consists of three active areas—developing new, disruptive business models; partnerships with innovative companies; and minority investment in third-party enterprises.
"The thrust of Puig Futures is focused on positioning Puig as the best collaborator in the industry, ready and willing to work with new start-ups as well as existing clients and suppliers. Our ambition is to support innovative projects with great potential with the capital, experience, and commercial opportunities required to reinvent the fragrance category together," a spokesperson told the publication.
Additionally, last March the company signed a long-term agreement with Christian Louboutin. The deal will focus on the development of luxury beauty products and growth in the international market.