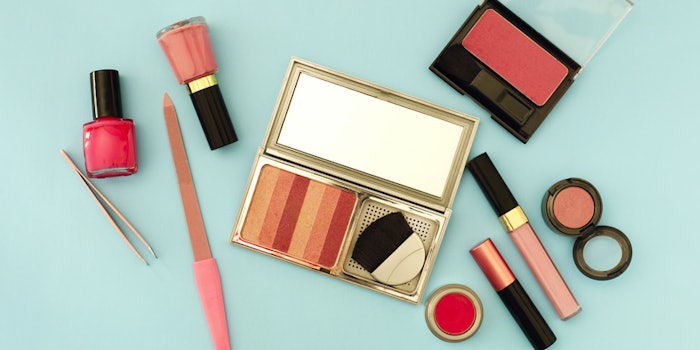 The NPD Group has reported on the U.S. prestige beauty category's sales performance during Q1 2018. 
The skin care category lead the overall industry in Q1 2018 to reach $1.5 billion, a 14% increase over Q1 2017. NPD found that sales of toner/clarifiers grew by 19%, eye treatments grew by 14%, lip treatments grew by 14%, face moisturizers grew by 11%, age specialist products grew by 13%, the sun care segment grew by 47% and self-tanners grew by 38%. 
The fragrance category saw Q1 2018 sales reach $706.2 million, an increase of 8% over Q1 2017. Sales of fragrance juices grew by 9% while the home scents category grew by 68%, led by candles, diffusers, and other home ancillaries. 
The makeup category's Q1 2018 sales grew by 7% to reach $2 billion. Within the category, lip gloss sales grew by 19% while lip color declined by 3%. Foundation—the face makeup segment's largest player—saw a sales grow by 7%. Eyeshadow and mascara grew by 15% and 10%, respectively.
Larissa Jensen, executive director and beauty industry analyst, The NPD Group, explained, "Consumer interest in wellness, ingredients, and natural brands continue to fuel skincare and bring attention to the category as well as excite consumers into brick and mortar stores. For the first time in more than three years, the channel is responsible for the majority of the gains in the category."
She added, "Despite kicking off 2018 with the strongest launch volume in three years, makeup's growth is in line with last year, indicating existing products are not as strong as they were a year ago. Even so, the category has maintained a positive momentum that is encouraging in a market that has become increasingly fragmented as competition continues to grow outside of traditional channels."