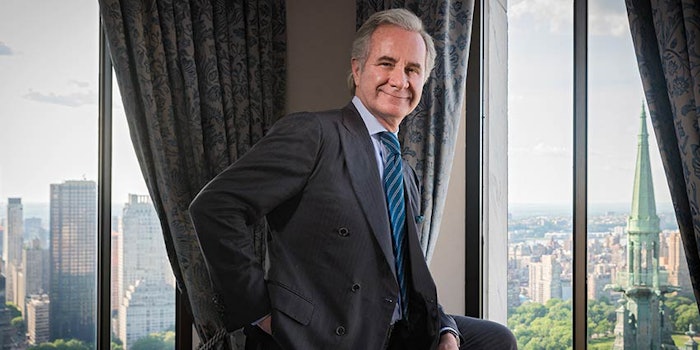 Barron's has named Fabrizio Freda, CEO of The Estée Lauder Companies, to its 14th annual list of the World's Best CEOs.
Freda was recognized for "[pushing] a rising portion of his beauty products through high-margin channels, like airport stores and e-commerce sites, growing earnings quickly and attracting a rising price/earnings ratio for the shares." During his tenure, the company's revenue climbed from $7.8 billion in 2010 to an estimated $13.6 billion in 2018, with adjusted earnings tracking to hit $1.67 billion.
Related: Estée Lauder Releases Q3 2018 Financials
They also highlighted the way in which the CEO "invigorated the company with new brands, new markets and a fresh focus on millennials," through recent acquisitions such as Le Labo, Becca and Too Faced.
The list was compiled by screening the S&P 500 index and the 250 largest non-U.S. companies for factors such as revenue and earnings growth, and share-price performance over the past five years.
Others named to the list include Bernard Arnault of LVMH, Jeff Bezos of Amazon and Facebook's Mark Zuckerberg. About a third of the year's previous picks were moved to make room for newcomers, including Freda.