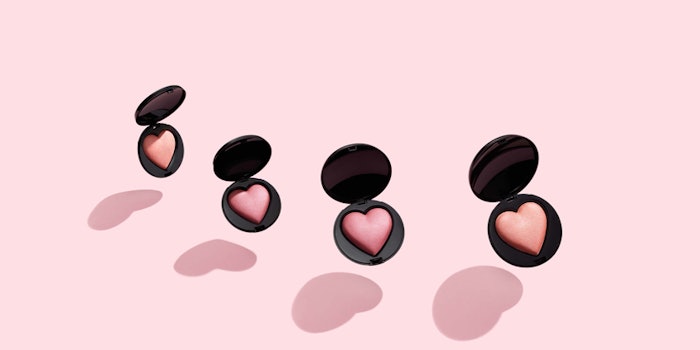 Mary Kay has launched its new Beauty That Counts campaign.
The company has pledged to donate $1 from each sale of its limited edition Beauty That Counts baked cheek powders in shades "Kind Heart" and "Giving Heart," from May 16 through August 15, 2017, in the U.S.
The donations will benefit The Mary Kay Foundation's annual Shelter Grant Program, an initiative that gives $3 million in funding to support women's shelters and survivors of domestic abuse. Over the past 15 years, The Mary Kay Foundation has given more than $53 million to domestic violence prevention and awareness programs.
Anne Crews, vice president of public affairs, Mary Kay and board member for The Mary Kay Foundation, was quoted saying, "Preventing and ending domestic violence is at the heart of Mary Kay Inc. and we would be unable to continue our work against abuse without programs such as Beauty That Counts. As one in four women in the United States will experience domestic violence in her lifetime, initiatives like Beauty that Counts allow us to stand beside these women in our communities and show them that they are not alone. We hear them, we see them and we will not rest until each one feels safe in her own home."
Chief marketing officer for Mary Kay, Sheryl Adkins-Green, said "As a company created by a woman, for women, it's no secret that Mary Kay is dedicated to enriching the lives of women around the world. The annual Beauty That Counts campaign is just one of the many ways members of the Mary Kay Independent sales force are using their businesses to create positive change. We're proud to launch this initiative that gives every woman the opportunity to feel confident while giving back and ending the domestic violence epidemic."