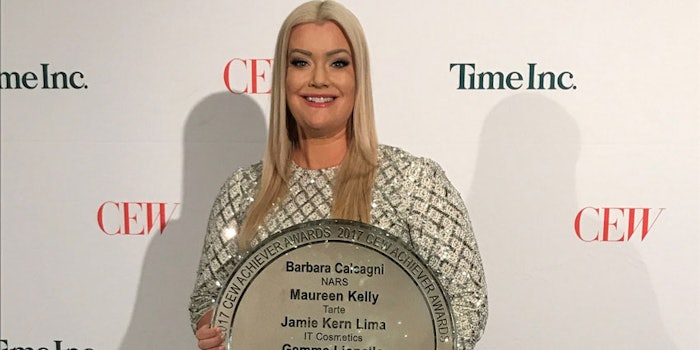 At the recent Cosmetic Executive Women (CEW) Achiever Awards, the co-founder and CEO of IT Cosmetics, Jamie Kern Lima, took the opportunity to call out the beauty industry and the standards of beauty it sets for consumers.
Lima told attendees she was once told by a potential investor he "wasn't sure women would buy makeup from someone who looks like you [Kern Lima], you know with your body and your weight." She considers this the catalyst that shaped her brand into what it is today. 
"We did something at IT Cosmetics that has never been done before in luxury beauty—we became a top-selling brand by using real women of all shapes, sizes, skin tones and skin issues. Our success is proof to the beauty industry that you don't need to use unattainable images of aspiration for women to buy your products. I think women are tired of seeing images that don't look like them. When it comes to the images of beauty that we see as women, I believe IT Cosmetics is proof that the power of the people is greater than the people in power! It's time for change."
Watch the video of her speech here: http://bit.ly/2xGX19c