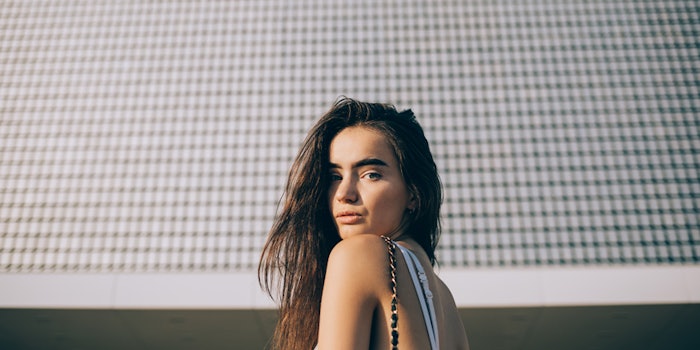 Beauty consumers are constantly on the hunt for the next "it" trend, product and ingredient. Thanks to the ever-changing, social media-influenced nature of the industry, it can be hard to determine whether a trend has real staying power or if it's just a flash in the pan. 
Spate analyzed more than 10 billion beauty data signals to uncover the next big products, brands, benefits, concerns and ingredients. After collecting data, the company broke down three fast-growing beauty trends: soap brows, turmeric and hair serums. 
Soap Brows
According to Spate, there are 8,600 searches for "soap brows" in the U.S. every month. Since 2019, interest in the topic has grown more than 170.8%.
First used by makeup artists and drag queens, the soap brow technique allows a person to shape and set brows with a bar of soap. Since the trend is not new to the industry, Spate explained that the high growth rate was attention-grabbing. 
What this means for brands:
Consumers are beginning to seek out soap brow kits (500 searches per month).
Shoppers want brow products that are cheap, convenient and offer a stronger hold and/or a fluffier look.
Turmeric
Spate found that there are 33,400 searches for "turmeric face masks" in the U.S. every month and interest has grown at a rate of more than 21.6% since last year. Brands associated with this trend are Kiehl's, Yensa and Kora Organics.
The data suggested that consumers are turning to turmeric to help address acne and hyperpigmentation. Additionally, the ingredient is being searched alongside claims such as brightening, healing and exfoliating, Spate stated. 
What this means for brands:
"Turmeric" garners more than 1 million searched every month, allowing brands to leverage consumer awareness when it comes to new products. 
Brands are encouraged to pair the ingredient with trending areas in the industry. One such example Spate gave was brightening skin care, which saw searches grow more than 53.2% since 2019. 
Hair Serums
On average, "hair serum" was searched for 40,900 times in the U.S. every month and has seen interest grow more than 53.9% since 2019, Spate shared. 
Spate found that two main areas of interest were hair regrowth and Trader Joe's. The latter is worth keeping an eye on as its She Butter & Coconut Hair Serum has received strong praise from consumers, Spate added. 
What this means for brands:
Hair loss is a top trending hair concern, so it's no surprise that products of this nature would be trending. 

Heat protectant, silicone-free and hydrating serums are lower in volume but should be on brands' radar if they're competing in the space, Spate stated.