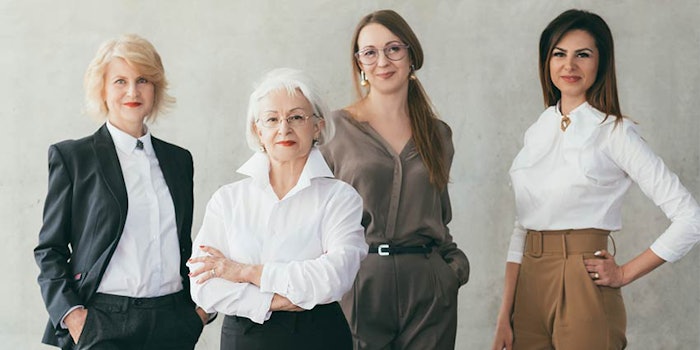 Cosmetic Executive Women (CEW) is leveraging the strength of its 10,500+ person membership to support the spirited entrepreneurs who bring innovation and heart to the industry through its new campaign, #Fight4FemaleFounders.
Previously: CEW UK's Get Lippy Campaign Goes Virtual During COVID-19
Observing how the COVID-19 pandemic impacted businesses on every level, CEW had an opportunity to support the community of independent businesses. Harnessing the power of its connections, CEW leveraged its network–the board of governors, experts, resources, etc.–to bring the beauty industry together across all facets in support of small business, which led to the inception of #Fight4FemaleFounders campaign.
#Fight4FemaleFounders will live on a dedicated website consisting of three main components:
Directory of Experts: A database consisting of 40+ experts that have made a commitment to support independent businesses–at no charge. The roster currently consists of advisers across various fields from legal counsel to communications experts and guidance in the supply chain space.
Webpage of Resources: A unique website of curated resources to benefit independent brands, inclusive of expertise from legal and marketing experts, financial advisers, loan options, etc.
Direct Access to Business Advisers: A proprietary feature that connects small businesses with a business adviser for customized counsel and guidance in navigating the current business landscape.
In advance of the launch, CEW asked independent brands to provide a first-person testimonial how they have had to reconstruct their business as a response to COVID-19. The response was immediate with 25 narratives featuring female founder videos, to be promoted across Facebook and Instagram. Karin Tracy, head of industry at Facebook and Instagram, and part of CEW's board of governors, has donated social advertising support for the campaign.