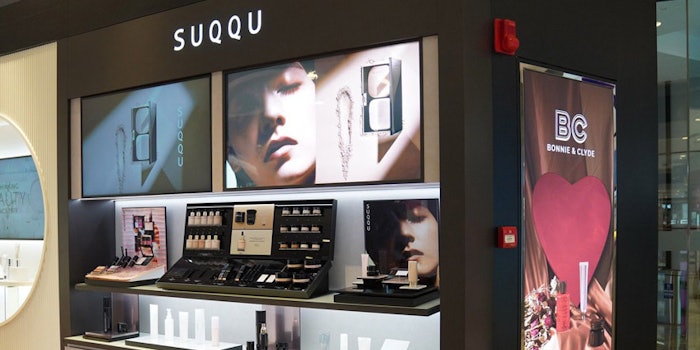 The prestige beauty brand Suqqu has opened a counter at Bonnie & Clyde within the CNSC duty-free shop in the Yueda 889 Plaza shopping mall in Shanghai, China.
Related: Kao to Open Duty-Free Cosmetic Counter in China
This is the first time Suqqu has established a presence in a duty-free zone in mainland China.
Entering into a duty-free shop in downtown Shanghai aims to strengthen the brand's outreach to Chinese customers. Having physical brand space in Bonnie & Clyde allows Chinese customers to try its products and deepen their understanding of the brand.
Suqqu plans to continue to enhance brand awareness and credibility as well as expand businesses in China.