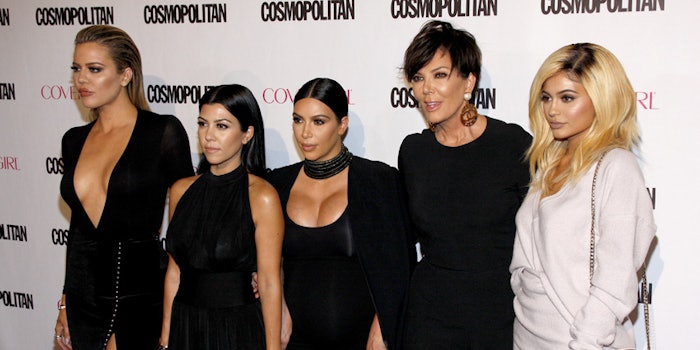 Kourtney, Kim and Khloe Kardashian have won a five year legal battle over their makeup line, Kardashian Beauty, per Forbes.
Related: KKW Beauty Announces Rebrand
A California State Appeals Court judge ruled the Kardashians were owed $11.5 million in royalties from Haven Beauty and subsidiary Hillair Capital—the licensors of the beauty line—as well as $2 million in post-judgment interest and costs on appeal.
Under a five-year deal, with Boldface Licensing + Branding (later bought by Hillair Capital) the Kardashians would receive a $1 million advance, as well as royalty fees, for licensing the Kardashian name and their images and likeness to the products. However, the Kardashians never received royalties.
In 2018, a judge sided with the Kardashians for the first time, and another judge upheld the decision on July 6, 2021.