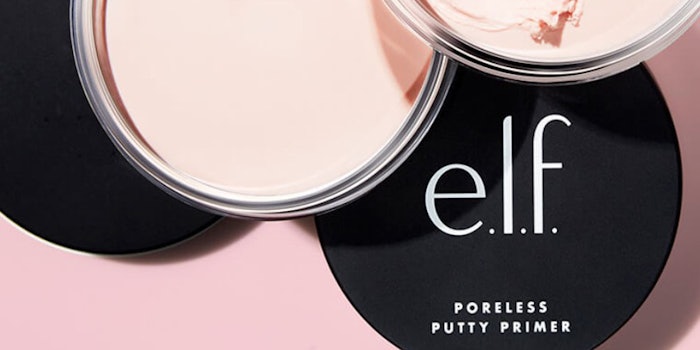 e.l.f. Cosmetics has announced its Q1 fiscal 2022 results, which showed net sales increased 50% year-over-year to $97 million.
Net income was $8.3 million on a GAAP basis. Adjusted net income was $14.3 million.
Gross profit for Q1 was $61.9 million.
Updated Fiscal 2022 Outlook
e.l.f. Cosmetics has updated its fiscal 2022 outlook, which reflects an expected 12-14% increase in net sales, as compared to 8-10% previously. This puts the company's 2022 sales total at $357-364 million.
Tarang Amin, e.l.f. Beauty's chairman and CEO, said: "I'm proud of the e.l.f. Beauty team for delivering exceptional first quarter results, highlighted by 50% net sales growth. We've seen consumer demand for color cosmetics inflect positively and we continue to outperform our competitors. In the first quarter, e.l.f. Cosmetics was the only top 5 U.S. color cosmetics brand to post growth and gain share relative to pre-pandemic levels, per Nielsen. Our products are resonating and our brand momentum and category outperformance is strong."
Mandy Fields, e.l.f. Beauty's CFO, said: "We're raising our fiscal 2022 outlook given our outstanding first quarter results and our expectations for continued momentum across our brand portfolio. Our marketing and digital initiatives are delivering strong return on investment, and we're leaning into these programs to fuel our growth."