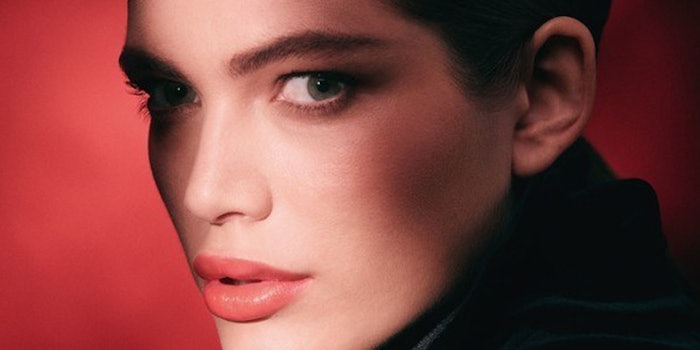 Armani Beauty has named Valentina Sampaio the brand's newest face.
Sampaio is a 26-year-old model who began her career in 2016 in São Paulo Fashion Week.
She was featured in the V & VMAN 2021 calendar, created in collaboration with Emporio Armani, in celebration of the brand's 40th anniversary.
Sampaio will star in the brand's 2022 beauty campaigns, shot by Swedish photographer Mikael Jansson. She will also feature in the new campaign of Lip Power, Giorgio Armani's latest lipstick.
Sampaio said: "I am so excited to be joining Armani as a beauty face. As a trans woman, this collaboration is a great milestone, and a personal dream come true for me. Makeup has played such a meaningful role in my personal evolution, and I am grateful to Armani beauty for embracing diversity, enabling creative expression and empowering individual beauty."
Giorgio Armani said: "Armani beauty is my vision of what beauty should be today: meaningful and cross-cutting. Just like my clothes, my beauty products aim to empower all women, regardless of their culture, country of origin, or background. I am proud to have Valentina as the new face of Armani beauty: I admire her will, commitment, and determination. Valentina is not afraid to speak and her words are important and touching."