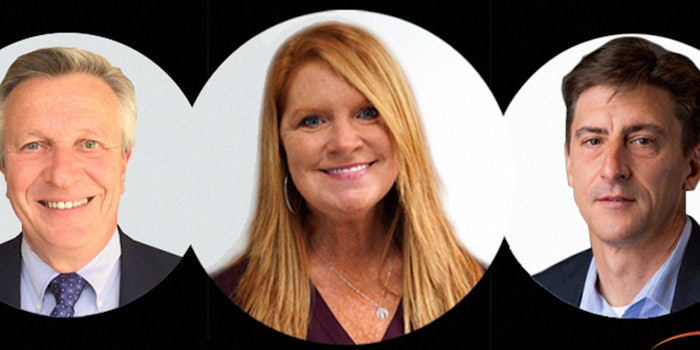 INOLEX announced new appointments to its leadership team, naming Kevin Hrebenar VP of operations and Alanna Smith as site lead at Charlotte; and Ted Laarkamp as VP for the global supply chain. The company also appointed Olivier Khuu, director of INOLEX Provence, chairman of the UNITIS executive committee.
Related: Unitis Announces Personnel Changes
Hrebenar will lead strategic planning and operations for the company's flagship manufacturing in Charlotte, North Carolina. A key focus will be instilling best practices to build a safety culture throughout the company. 
Hrebenar most recently served as VP operations, R&D, at Dooley Chemicals. Hrebenar will leverage his background in surface and colloid chemistry as well as business management to build the company's production platform for greater efficiency and sustainability. 
Smith has been promoted to site lead, where she will report to Hrebenar. Smith will oversee the day-to-day production at the company's U.S. manufacturing facility, lead the local operations team, and ensure proficiency of the site's production capabilities. She brings extensive environmental health and safety (EHS) experience to INOLEX, having worked for more than a decade as an EHS leader at Dow Chemical.
Laarkamp will work across the organization to build out the global logistics network of the business. He will oversee the company's regional manufacturing in Brazil and Korea, and drive improvements in inventory management and warehousing, including logistics and shipping, across the Americas, Europe, and Asia.
On the technology front, Laarkamp will further develop the company's material requirements planning (MRP) platform for global production optimization. He is charged with advancing the procurement of strategic and sustainable raw materials as well as bringing forth greater transparency on feedstock origins.
Khuu is currently director of INOLEX Provence, ieS Labo and, in his new role, will lead the organization in its mission to standardize and provide greater transparency to the toxicological assessment of cosmetic ingredients from natural origins. He is charged with overseeing the completion of the NCS TOX Project, a global research initiative to establish a predictive database on the toxicology of Natural Complex Substances–Plant Extracts (NCS). The effort, which is slated for completion in 2022, will produce data on more than 25,000 molecules from one thousand plants.
David Plimpton, INOLEX's CEO, said, "Bringing dedicated expertise to these areas is paramount as we continue to scale our global enterprise and ensure continuity of supply for our customers worldwide. These individuals are deeply knowledgeable and passionate about our manufacturing operations. Together they are a driving force in realizing our vision as both a world-class innovator and a manufacturer of plant-based, sustainable ingredients."
Khuu said, "It is an honor to serve the association and its members in this leadership capacity. The NCS TOX Project is a significant effort to demonstrate ingredient safety and to promote innovation through access to standardized scientific data on plant-based materials used in cosmetics and nutraceutical products."