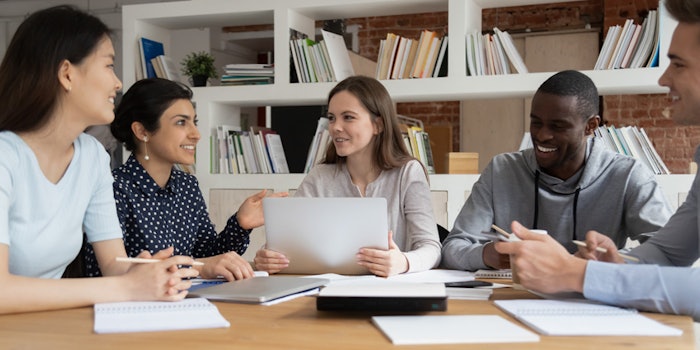 Henkel has announced its new scholarship and internship programs designed to increase diversity, equity and inclusion (DEI) across Henkel businesses in the United States, Canada, and Puerto Rico.
Related: Unesco x Guerlain x Angelina Jolie: Women For Bees Program
With an initial investment of more than $600,000, the initiative will be granted and rolled out over the next year. The initiative will include internship opportunities with Inroads and CEE Centre For Young Black Professionals.
These partnerships will offer mentoring and training opportunities across a range of areas at Henkel, including engineering and business analytics, research and development, product development, talent acquisition, marketing, sales, logistics and e-commerce to students from diverse backgrounds to help prepare them for corporate and community roles.
This investment will also include $445,000 to help establish the Henkel Diversity Scholarship and collectively contribute scholarships and internship opportunities for incoming students across its communities.
The scholarship will be made available online through Scholarship America and offers renewable four-year scholarships for students from underrepresented populations in need of financial assistance. It is currently accepting applications until March 18, 2021.
Later this year, Henkel plans to announce additional programs with other educational partners.
Steven Essick, president of North America and regional head of finance at Henkel, said, "Henkel believes that increased access to quality education and job opportunities is a critical lever to help close the equity gap in society and business. These new Henkel scholarship and internship programs will reach students from under-represented populations in North America and help strengthen the future workforce."
Robert C. Ballard, president and CEO, Scholarship America said, "We are thrilled to join forces with Henkel on its new scholarship program that provides financial assistance to students from diverse populations in the United States, Canada, and Puerto Rico. We have long supported the values of diversity, equity and inclusion, and we are doing everything we can to create equity in higher education."
Forest T. Harper Jr., president and CEO of Inroads, said, "Meaningful partnerships with businesses like Henkel are vital to expand our reach and impact while continuing our mission of delivering innovative programs that accelerate and elevate the development of underrepresented talent throughout their careers."
Agapi Gessesse, executive director, CEE, said, "At CEE, we work with young black youths, their families, community leaders, and companies like Henkel to help create positive opportunities, including internships, that empower youths to pursue their passions while learning ways to overcome social and economic barriers with an amazing community support group."