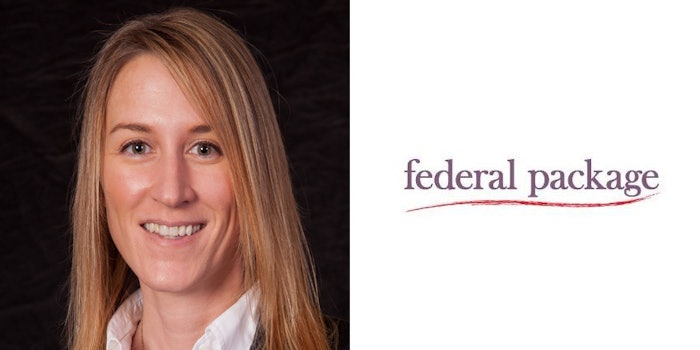 Federal Package Network Inc. has named Melissa Niebes as its chief commercial officer. Previously, she served as vice president of sales at Reckitt Benckiser and vice president of customer marketing at L'Oréal USA.
Related: Estée Lauder Appoints Meridith Webster to Lead Communications
In this role, Niebes will oversee the manufacturer's marketing and sales business, inclusive of the new Eco Smart product launch. She will also help execute and advance Federal Package's product and marketing strategies, which are centered on providing total solutions from formulating, designing, filling and packaging for the global personal care industry.
Niebes will report to Steve Dakolios, Federal Package's president, who said, "Melissa brings a comprehensive range of experience and a strong reputation for driving sales and marketing success. Consumers are demanding more sustainable packaging and our new Eco Smart line of containers will help our brand customers meet these demands with the optimum end-of-life packaging solution. Melissa's ability to streamline the Eco Smart message will strengthen our business and enhance our commitment to helping our customers succeed in achieving their sustainability goals."
Niebes said, "I am a long-time beauty and personal care junkie. I am so thrilled to join Federal Package and am looking forward to working with this incredible team of leaders to offer our customers Eco Smart, a more effective sustainability option that is fully FDA compliant and made in the United States."