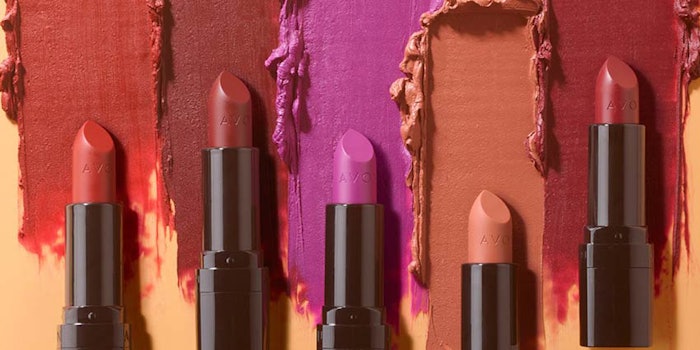 @Avon/ via Facebook.com
Avon Products, Inc. (Avon) has announced its third-quarter financial results, ending Sept. 30, 2018.
Total reportable segment revenue increased 1% to $1.4 billion, while active representatives declined 5% with decreases reported in all segments. Ending representative declined 6%, and also saw decreases in all segments.
Revenue in Europe, Middle East and Africa was down 8%, impacted by a decrease in active representative and lower average order. Revenue in Russia was down 16%, and down 5% in the U.K.
South Latin America revenue was up 9%, significantly impacted by an IPI tax reversal in Brazil. Excluding Brazil, South Latin America revenue was down 19% (revenue in Brazil was up 27%).
North Latina America was relatively unchanged; revenue and constant-dollar revenue were impacted by higher average order but partially offset by a decrease in active representative. In Mexico, revenue was up 3%.
Revenue was up 2% in Asia Pacific, with revenue in the Philippines up 1% 
Commented CEO Jan Zijderveld: "As we said at the recent investor day, it is going to take time for us to execute this turn-around. While we are not yet satisfied with the overall quarterly results, I am encouraged by the speed at which initiatives are being adopted in our markets. We are beginning to see benefits from recruiting and training initiatives that have been put in place in countries around the world."
"At its heart, Avon is the world's largest social selling company, focused on improving the lives of women.  Rebooting our sales model and returning the 6 million women to the center of everything we do, making it easier for her to succeed with Avon, will ensure our long-term success. While we are still in the beginning stages of our turn-around, we are beginning to see early results of various initiatives.  Through Avon Opportunity Meetings, we are bringing significantly more people in our Asia Pacific region, global training programs are exceeding participation goals and faster launched, on-trend beauty products are being met with strong acceptance in the marketplace. We know that in order to make "Her" successful, we have to move more quickly than we ever have in the past, make it easier for Her to do business and help Her improve Her earnings."
Related: Avon Releases Q2 2018 Financials